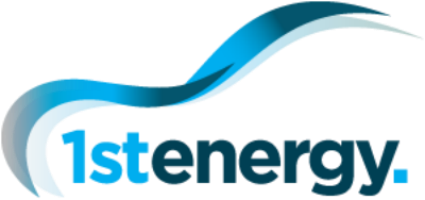 1st Energy Review
1st Energy is a relatively new, Australian-based energy company, retailing electricity to homes and businesses across New South Wales and Victoria. The company says it is dedicated to customer service and giving customer's peace of mind that their energy retailer looks after them. 1st Energy backs this claim by promising not to take away its generous discounts at the end of its customers contact term – something that few other retailers will guarantee.
1
st

 Energy Plans

1st Energy offers electricity to both residential and business customers. In addition to mandatory standing offers, 1st Energy has a single market offer. This is a 24 month contract with 1st Energy's lifetime guarantee. It also comes with a service guarantee, price match guarantee, and a generous discount on usage charges when you your bills pay on time. The discount varies depending on the location and customer type (see below).  The catch is that exit fees apply if you want to leave before your 2 year contract has expired.
1

st

 Energy discounts
| | New South Wales | Victoria |
| --- | --- | --- |
| Residential Customers | 20% | 40% |
| Business Customers | 27% | 38% |
As a small retailer, 1st Energy doesn't really offer much in the way of gimmicks, instead trying to attract customers with its commitment to quality service. And the huge discounts, of course.
Service guarantee:
The 1st Energy website says: "We believe sales customer service should be professional and straight forward." To prove its commitment to its customers, 1st Energy promises to respond to any email within one day. Rather not deal with your energy company over the phone? No worries, 1st Energy's online self-service means you can manage your energy account at your own leisure.
Price Match Guarantee:
Pretty much every energy company promises the best price on electricity, but few are willing to put their money where their mouth is. 1st Energy promises to try to match any better offer, and if it can't, 1st Energy will let you leave without exit fees.
Account management
1st Energy's online My Account service provides customers with a number of tools via which they can monitor and manage their account. Via My Account, customers can:
Pay their bill
Check their usage
Access their account details
Access their latest invoices
When it comes to invoicing, 1st Energy issues invoices on a monthly basis, with customers able to make payment via:
Credit card and MasterPass online via 1st's payment portal
Credit card via phone
Direct debit
BPay
Cheque via mail
1st Energy is a new retailer trying to attract customers with big headline discounts and the promise of great service. You could argue this is nothing new, but then you'll only really know how good an electricity retailer is (and how much it sticks to its word) when you become a customer. In this case, you'll have to sign up to a two-year contract with exit fees.