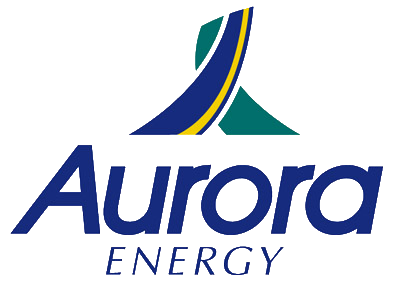 About Aurora Energy
Aurora Energy is an electricity and gas retailer for homes and businesses across Tasmania.
Its history
In 1998 the Tasmanian Hydro Electric Commission (which was then charged with all aspects of energy), was broken up into separate divisions – generation, transmission, distribution and retail. Aurora Energy was founded and charged with both distribution and retail divisions. The company remains Government owned at the time of writing, though there is some discussion of privatisation in the future.
Aurora Energy prides itself on accountability and claims it strives to build a relationship of trust with its customers. The company says it is active in the community, supporting a number of local community events.
What does Aurora Energy offer?
Aurora Energy retails electricity and gas to households and businesses in most areas of Tasmania. The same rate is applied for respective tariffs regardless of your location.
Electricity
Aurora Energy lists the following electricity rates for residential properties.
Light and Power – Tariff 31
Fixed charges
89.389 ¢/day
Usage charges
25.200 ¢/kWh
Hot Water – Tariff 41
Fixed charges
17.312 ¢/day
Usage charges
15.197 ¢/kWh
Off-peak with afternoon boost period – Tariff 61
Fixed charges
21.939 ¢/day
Usage charges
12.235 ¢/kWh
Off-peak, night only period – Tariff 62
Fixed charges
21.939 ¢/day
Usage charges
11.524 ¢/kWh
Businesses will need to contact Aurora Energy to see what rates apply to them. Commercial electricity rates will vary depending if your business is recognised as a small, medium or large business.
Gas
Aurora claims to have the lowest prices in Tasmania for natural gas, offering 11.232 c/kWh an hour on usage with a fixed fee of 46.200 c/day (at the time of writing).
Again, business rates will depend on the size of your business, so you will need to contact Aurora to see if it's right for you.
AuroraGreen
Aurora is a GreenPower accredited energy retailer. This gives customers the option to have some or all of their electricity sourced from renewable sources at an additional cost. This additional cost is added on to your standard electricity bill. The rates are as follows:
| | |
| --- | --- |
| % of GreenPower | Price |
| 10% | 0.602 cents/kWh |
| 20% | 1.205 cents/kWh |
| 50% | 3.012 cents/kWh |
| 75% | 4.517 cents/kWh |
| 100% | 6.023 cents/kWh |
Other articles you might like
What are green power plans – and what will they cost you?
Australian electricity industry being "Uber'd"