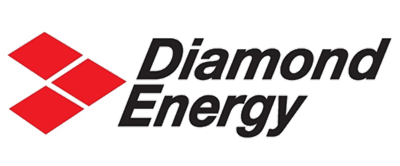 Diamond Energy Review
Electricity retailer and renewable energy generator Diamond Energy states that it is "passionate about renewable energy", with it owning and operating renewable energy generators and enabling other renewable energy technologies.
Diamond Energy, which is an Australian private limited company, offering residential and small business services in Victoria, South Australia, New South Wales and Queensland, started in 2004 with "a vision to generate change in the Australian energy marketplace".
Diamond Energy states that its first step was to construct its own biogas-powered, GreenPower-accredited (a voluntary government accredited program that enables an electricity provider to purchase renewable energy on a household's or business' behalf renewable generators in northern Victoria.
"Our vision to 'generate change' challenges the big electricity retailers, as new demands from homes and businesses empowered by new technology start to take control of their energy spend," Diamond Energy states.
"We identified an opportunity to create a unique business – an electricity retailer supporting renewable generation derived from Australia's pure, natural resources. Pure Power from our natural resources can be generated clean and with lower cost."
In addition to its renewable generators, Diamond Energy supports other renewable technologies utilising solar, wind, wave and bio-energy sources.
"We aim to source more electricity from renewable generators than the total amount consumed by our home and business customers," Diamond Energy states. "It is exciting to know that the more customers we have, the more renewable generation we can support."
What's on offer from Diamond Energy?
Consumers interested in Diamond Energy's offers can get a quote via its website, searching by postcode, with Diamond incorporating pay-on-time and direct debit discounts into its plans.
"We provide competitive rates on all our residential and business offers without complex plans or hidden charges," Diamond states of its offerings. "We keep it simple and straightforward every day."
Diamond's offers additionally comprise its:
GridCredits100 – under the GridCredits100, Diamond Energy can initiate the purchase of stored battery electricity, with customers earning 100 cents/kWh. To apply, customers will need to install a reposit box with a compatible battery, and have an interval bi-directional meter.
Diamond Pure Plus – GreenPower – under the Diamond Pure Plus – GreenPower plan, customers can choose to purchase 20, 50 or 100 per cent of their metered electricity consumption as GreenPower-accredited renewable energy. Customers can change their percentage at any time, commencing from the start of the next billing period.
Diamond Energy additionally offers options for customers with solar panels, working in conjunction with solar installers, with special feed-in credits offers available for customers who install a new system with one of Diamond's installers.
"Our special feed-in credit offers provide you a higher feed-in rate for a period of time to help you get to know your solar system and manage your electricity usage," Diamond states.
Customer service
Diamond provides a range of information via its website's customer support page, with customers able to contact Diamond via phone and email, and via its website contact form.
"We understand your time is important and you don't want to spend it in phone queues being endlessly transferred or getting the wrong advice (and having to start over again)," Diamond Energy states.
"When you contact us, you will receive personalised service and the right advice from our local team."
Diamond Energy provides a number of invoice payment options, comprising:
Online via credit card
Direct debit
Electronic funds transfer
BPay
In person at an Australia Post office
Cheque via mail
Diamond Energy customers who set up direct debit can also opt for bill smoothing, paying their bill in weekly, fortnightly or monthly instalments