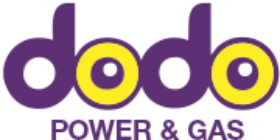 Dodo Power & Gas Reviewed
Dodo Power & Gas is part of the Dodo brand's suite of services, also comprising home phone, mobile, broadband internet and insurance, providing "consumers the ability to deal with a single company for all of their home services".
Dodo was founded in 2001 and is owned by Vocus Communications following its merger with the M2 Group in 2016. Dodo launched its residential and business energy services in 2010.
Dodo Electricity was initially launched in Victoria in June 2010, followed by New South Wales and Queensland in July 2011, and most recently South Australia in March 2014.
Dodo Gas is available in Victoria and New South Wales for selected residential customers, while Dodo also offers electricity services for businesses in Victoria.
What does Dodo Power & Gas offer?
"Innovation is paramount to maintaining Dodo's position among the top five telcos in Australia, thus giving Dodo Power & Gas the steam to launch exciting energy products at competitive prices," Dodo states.
Dodo's energy plans include some the highest rate discounts on the market and are all available with no lock-in contract. They include:
Dodo's Electricity & Gas Bundle: providing a pay-on-time discount (available in Victoria only).
Dodo's Flex Plan: providing "free electricity" usage from 6-7am everyday (available in Victoria only).
Dodo Electricity: providing a pay-on-time discount, varying state by state (available in New South Wales, south-east Queensland and South Australia). The conditional discount is as much as 30% depending on where you live.
Dodo also offers GreenPower – a voluntary government accredited program that enables an electricity provider to purchase renewable energy on a household's or business' behalf – with its electricity plans, offering customers the choice of either 10 or 100 per cent GreenPower.
"Choose either Dodo 10 per cent or 100 per cent GreenPower and you can source (or abate) that amount of your household's electricity consumption with accredited renewable energy," Dodo explains.
"Dodo Power & Gas then will purchase accredited renewable energy certificates from renewable electricity that has been supplied into the electricity grid, replacing the same amount of energy from renewable sources that would otherwise have been sourced from fossil fuels such as coal. This energy is added to Australia's electricity grids."
Dodo's Flex Plan
Victorian customers can also sign up for Dodo's Flex Plan providing different electricity rates at different times of the day, which provides Hour of Power, one hour of free electricity per day, between 6am and 7am every day, for customers who have smart meters.
Users can login to their account online via Account Management and can also download Dodo's Account Manager app, allowing users to keep track of their usage, pay their bills on the go and manage personal information from a mobile device.
Dodo customers can choose to pay their bill in weekly, fortnightly or monthly instalments, agreeing to pay monthly instalments by direct debit from their bank account or credit card when agreeing to a market contract
"Based on the information you provide us, we will calculate the estimated cost of your bill and arrange for payment to be made in instalments," Dodo states. "Simply choose from weekly, fortnightly or monthly instalments."
Dodo says it will send customers an email when their bill is available to be viewed using its account management system, while for customers who wish to receive a printed bill via mail, an additional bill print fee will be charged per bill that is posted.