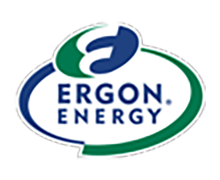 Ergon Energy Review
Queensland government-owned Ergon Energy retails electricity to regional Queensland residential and business customers, "from the expanding coastal and rural population centres to the remote communities of outback Queensland and the Torres Strait", extending across around 97 per cent of the state.
Ergon was formed in 1999 by the Queensland government from the then six regional state electricity distributors and their subsidiary retailer, with its principal operating companies now being electricity distributor Ergon Energy Corporation and subsidiary electricity retailer Ergon Energy Queensland.
"We are all about delivering on our purpose to provide safe, reliable, efficient and sustainable energy solutions to support our customers and the Queensland economy" Ergon states.
What does Ergon Energy offer?
Ergon Energy says that it offers a range of tariffs to suit your lifestyle and household needs. Consumers interested in Ergon tariffs can compare them via the Ergon website, and can also request a call back or follow-up email contact via the website, or contact Ergon directly by phone. Ergon's residential tariffs include its:
• Tariff 11 Residential: Ergon states that Tariff 11 is its most common tariff for residential customers in Queensland, providing a flat rate throughout the day and night, plus a daily supply charge.
• Tariff 12A Residential Time of Use: Tariff 12A has different pricing periods during the day and night over summer, with its time of use pricing being active only during the summer months of December to February inclusive, while for the remainder of the year, March to November inclusive, electricity is charged at the off-peak rate at all times.
• Economy tariffs: Ergon states that its economy tariffs, Tariff 31 Super Economy and Tariff 33 Economy, are suited for appliances such as hot water systems and pool filters that don't need a constant supply of power, being cheaper because Ergon controls the times when power is available. These tariffs can be used in conjunction with all other residential tariffs at the same address, however cannot be used to run an entire household or business.
Ergon also offers a number of rural tariffs, designed for purposes such as farming and irrigation, while customers with an eligible solar power system can access the regional feed-in tariff for the power they export to the network.
Ergon Clean Energy
Ergon customers can also subscribe to its Clean Energy program, accredited by GreenPower (a voluntary government accredited program that enables an electricity provider to purchase renewable energy on a household's or business' behalf).
"Clean energy is drawn from three renewable energy sources – wind, hydro and biomass," Ergon explains. "Each source produces zero net greenhouse gas emissions, which is great news for the environment.
"We purchase renewable energy from sources located all over regional Queensland, including the wind farm at Windy Hill near Ravenshoe, solar farm in Wide Bay and biomass plants at a number of sugar mills."
Customer can purchase either $12, $30, $60, $90 or $120 Clean Energy (price per quarter), which Ergon states respectively makes up 10, 25, 50, 75 and 100 per cent Clean Energy usage of the average regional Queensland home.
Customers can update their account details online, requesting to change their account details via an online form, and can receive communications such as bills and reminders by email or by post.
Payment options include by Visa or MasterCard via Ergon's BPoint payment portal, by direct debit, which provides the flexibility to pay weekly, fortnightly, monthly or quarterly, BPay, by credit card via phone, electronic funds transfer, or in person at an Australia Post office.