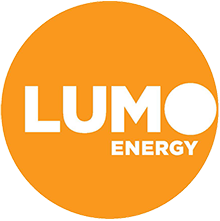 Lumo Energy Review
With its bright orange logo, it's pretty hard to miss this retailer. Lumo Energy is part of the Snowy Hydro Group, along with its sister company, Red Energy. Together this group has over a million electricity customers across the south and east coast of Australia.
Lumo Energy retails electricity in South Australia and sells both electricity and gas in Victoria. Although Lumo Energy previously operated in Queensland and New South Wales, its customers in these states have since been transferred to Red Energy.
In this review, Canstar Blue takes a close look at Lumo Energy. We walk you through the plans and incentives Lumo Energy currently offers, and offer a guide as to how much you can expect to pay with this retailer. Does it stack up well on price and features? Let's find out.
Compare Electricity Plans
Lumo Energy Plans
Lumo Energy has four electricity plans on offer in Victoria and three in South Australia. Its range of deals includes offers with conditional discounts, a GreenPower plan, and a flexible deal that's pitched for renters. Customers who sign up to select Lumo plans will also get access to Lumo Ameego – Lumo's exclusive customer shopping program which brings rewards at various entertainment and retail outlets.
Lumo Advantage
Lumo Energy calls this plan the 'popular kid' of its electricity deals. Lumo Advantage customers who pay their bills on time receive a discount off both usage and supply charges (i.e. your total bill). Victorians receive a 27% discount, while South Australians receive 15%.
This is a variable rate offer with a two year contract period, though there are no exit fees if you decide to switch retailers. Lumo Advantage customers will also have access to Lumo Ameego.
Lumo Advantage Premium
This deal is only offered to Victoria and is identical to Lumo Advantage in many respects. The only real difference is that customers on Lumo Advantage Premium can earn an additional 3% discount (for a total of 30%) off usage and supply charges, by organising to pay their bills via direct debit, and receiving correspondence by email.
Lumo Life 10
This is a GreenPower accredited renewable energy plan whereby Lumo commits to purchasing renewable generated electricity, equivalent to 10% of the household's electricity usage. Customers on this plan are charged slightly higher rates due to the higher price of green energy.
This is once again a two year variable rate contract with no exit fees.  Lumo Life 10 customers are given access to Lumo Ameego and they receive the same pay on time discount that's included in the Lumo Advantage deal.
Lumo Movers
Lumo Energy designed its Movers plan for customers who move house quite often. This is an open term contract that includes one free standard connection and disconnection per calendar year. Lumo Movers also includes a small pay on time discount of 3% for SA customers, and 10% for Victorian customers.
Lumo eDeal
The eDeal plan is only available to Victorian customers. This is a variable rate deal with no contract term and a tidy 33% discount on total usage and supply charges. In order to receive this, customers must sign up online and opt in to direct debit, e-Billing and an e-welcome pack. Customers on this deal will also receive access to the Lumo Ameego rewards program.
Lumo Energy Rates
Lumo Energy is fairly price competitive, with the added bonus of Lumo Ameego providing additional value benefits, as long as you take advantage of them. What helps Lumo Energy keep its prices competitive is that its discounts apply to your total bill, not just the usage component, as is the case with many energy providers. Lumo Energy is not only in this regard, however, with retailers like Click Energy and Dodo Power & Gas also providing total bill discounts. Nevertheless Lumo Energy is often one of the cheapest options in the states it serves.
In order to give customers an idea of how much being a Lumo customer might cost, we've calculated the average quarterly bill of a five person household signed up to Lumo's highest discounted plan. For South Australia, that's the Lumo Advantage, while the highest discount deal in Victoria is with Lumo Advantage Premium.
Lumo Electricity Prices South Australia
| Electricity plan | Discount | Non-discount cost | Discount cost |
| --- | --- | --- | --- |
| Lumo Advantage | 15% | $704.34 | $598.69 |
Costs based on annual usage calculations broken down into quarterly payments. Calculations based on statistics from AER for a five person household on the SA Power network, April 2017.
These costs apply to households right across Adelaide and the rest of South Australia. Lumo Energy is usually one of the cheapest options in SA, though given the incredibly high price of power in the state, this isn't really saying much! If you want to make the best of the situation, see how Lumo Energy compares to other electricity providers with our SA cost comparison report.
Lumo Electricity Prices Victoria
| Electricity plan | Discount | Non-discount cost | Discount cost |
| --- | --- | --- | --- |
| Lumo eDeal | 33% | $578.62 |  $387.68 |
Costs based on annual usage calculations broken down into quarterly payments. Calculations based on statistics from AER for a five person household on the Citipower network. April 2017.
Once again we find Lumo Energy to be one of the cheapest retailers in the state. See how Lumo compares to other retailers in our Victoria price comparison report. Keep in mind however that rates vary across different distribution networks.
If you're interested to see how other retailers compare outside Victoria and South Australia, check out our other reports below.
Lumo Ameego
This is Lumo Energy's rewards program available to customers on select plans. Lumo has partnered with stores such as Caltex, Woolworths, Kmart, Hoyts, Myer, Coles, JB Hi-Fi, Priceline Pharmacy and many other retailers to offer a range of bonuses, discounts and exclusive deals. Customers can even track how much they're saving with Lumo Ameego using the MyAccount app.
Lumo MyAccount
Like most retailers, Lumo Energy has a MyAccount platform that lets customers manage everything related to their energy account in the one place. It can either be accessed online or by downloading the Lumo Energy app on Andriod or IOS. Among other things, MyAccount lets customers:
Check & Monitor energy usage
Pay your bills
View & compare previous bills
Update personal details
Change billing method
Lumo Energy's MyAccount even lets customers export your energy usage data. Victorians can then upload this data to the My Power Planner tool on the Victorian Government's Switch On website.
Lumo Billing
Customers can pay their bills however they like. Lumo jokes they can even pay in gold bullions if they really wanted to. Its payment options include:
Online payment
Direct Debit
Mail
Bpay
Phone
In person at Australia Post
Centrepay
Customers can manage how they are billed through MyAccount. It can also be used to apply for hardship and financial difficulty concessions.
Is Lumo Energy right for me?
Lumo Energy is a serious challenger in the market and seems a perfectly viable choice of electricity retailer. Its rates and discounts are very competitive, making it one of the cheaper retailers out there. In addition, Lumo Energy has a great rewards program, its plans don't lock you in with exit fees, and its MyAccount app takes out all the complication of managing your account.
Perhaps Lumo Energy's most obvious short-coming is that its solar deals are not as strong as some competitors. Lumo's feed-in tariff rates are fairly average and it doesn't offer installation for customers interested in getting on board with solar power. All in all, it's a good idea to keep your options open and compare offers from a wide range of retailers.