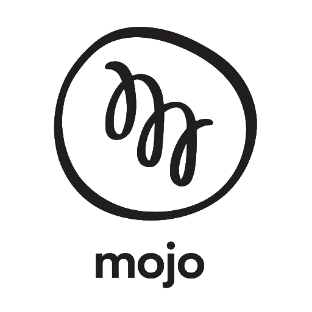 Mojo Power Review
When Mojo Power entered the scene in 2015, it promised to 'completely shake up the energy industry'. This remains to be seen, but it does certainly offer something a little different to the ordinary way of paying for energy.
While most retailers cover their costs by adding a markup to your energy rates, Mojo Power charges a much lower 'wholesale rate' for electricity – around the same price that the retailers themselves pay. But in order to receive these wholesale rates, Mojo Power customers must purchase its 'EnergyPass' for a monthly or annual subscription fee. This business model means that Mojo Power's profits are divorced from energy consumption, so the retailer doesn't benefit when customers receive large bills due to high electricity usage.
So, has Mojo Power revolutionised the Australian energy market? Or is the EnergyPass not all it's cracked up to be? In this article, Canstar Blue reviews Mojo Power, taking a close look at its deals and prices, and assessing whether it's the right choice for you.
Compare Electricity Plans
Mojo Power EnergyPass
To understand what makes the EnergyPass such an interesting product, you need a basic idea of how the energy market operates. Essentially, electricity produced by generators is fed into the National Energy Market. This is the wholesale energy market where retailers purchase electricity at a wholesale price that adjusts every five minutes (referred to as spot price). Because there are limits as to how often energy companies can change the rates they charge customers, retailers must guess how the spot price market will behave when setting their prices, to ensure it can cover all its costs and margins. When spot prices are lower than average, the retailer profits with no immediate benefit passed onto consumers.
When Mojo Power claims it charges a 'wholesale rate', it doesn't mean the spot price – the rate you're charged on electricity won't change every five minutes. Instead Mojo Power rates purely reflect the predicted wholesale cost of electricity, without factoring in the retailer's own profit margins.
This isn't to say that Mojo Power is operating at zero profit, rather that it covers its own service costs and margins by charging a flat fee that it calls the EnergyPass. There are three tiers of EnergyPass, named Basic, Plus+ and Premium. All EnergyPasses include access to wholesale rates, with the higher product levels including additional services.
Basic: Access to wholesale rates
Plus+: Access to wholesale rates and smart meter upgrade
Premium: Access to wholesale rates, smart meter upgrade and access to phone support
EnergyPass Prices
| | Basic | Plus+ | Premium |
| --- | --- | --- | --- |
| Monthly fee | $35 | $45 | $55 |
| Annual fee | $280 | $360 | $440 |
Mojo Power Rates
Mojo Power currently only retails electricity in SE Queensland and New South Wales. To give you an idea of how much Mojo Power might cost, we've calculated expected quarterly bills for customers based on average energy consumption figures for a five person household (18.8kWh/day). The calculations also assumes that the customer has purchased the cheapest 'Basic' EnergyPass on a pay-monthly basis.
Mojo Power Electricity Prices NSW
| Electricity plan | Monthly subscription fee | Quarterly bill |
| --- | --- | --- |
| Energy with benefits | $35 (Basic) | $531.84 |
Costs based on annual usage calculations broken down into quarterly payments. Calculations based on statistics from the AER for a five person household. Costs based on Ausgrid network as of April 2017.
These prices were calculated using Mojo Power's market offer rates for a household connected to the Ausgrid network. Those connected to the Endeavour or Essential Energy networks in NSW are charged a different rate on electricity. To see how Mojo Power compares to other retailers in the Sydney area, check out our NSW price comparison report.
Mojo Power Electricity Prices QLD
| Electricity plan | Monthly subscription fee | Quarterly bill |
| --- | --- | --- |
| Energy with benefits | $35 (Basic) | $586.49 |
Costs based on annual usage calculations broken down into quarterly payments. Calculations based on statistics from the AER for a five person household. Costs based on Energex network as of April 2017.
Mojo Power is only available to Queenslanders in the South East of the state on the Energex network. You can see how other retailers compare to Mojo Power in our QLD price comparison report.
Does Mojo Power offer good value?
Mojo Power's unique approach to energy retail can potentially help you pay less for power, but it's probably not for everyone. For a household with average electricity consumption, like in our calculations above, Mojo Power works out to be one of the more expensive retailers after factoring in the price of the basic EnergyPass. And since Mojo Power's profits aren't tied to customer electricity consumption, larger households with very high energy usage stand to save the most with Mojo Power.
But that's not the whole picture. Since Mojo Power doesn't benefit from its customers using more electricity, it's one of few retailers that could genuinely say it wants to help households cut their electricity usage. Mojo Power encourages solar, it has developed a leading energy monitoring tool, and it actively rewards customers who curb their energy use in times of high network demand.
MyMojo
MyMojo lets customers manage all their energy needs from the convenience of their phone or computer. With MyMojo, customers can change their plan, update their contact information, and pay their bills. MyMojo also gives Plus+ and Premium EnergyPass customers with smart meters real time information about their electricity consumption. It even uses this information to calculate how much your next bill might come to, so you know what to expect and budget accordingly.
Mojo Power Demand Management
Mojo Power is one of only a handful of retailers to trial a 'demand management program' that rewards customers who reduce their energy consumption around peak electricity demand periods, such as hot summer evenings. When high demand causes wholesale electricity prices to spike, like they did in the heatwave of January 2017, Mojo Power sends a text message to its smart meter customers, offering a rebate to anyone who reduces their power usage.
The AFR reports that during the aforementioned summer heatwave, when electricity demand and wholesale prices soared, Mojo Power messaged 500 of its customers with smart meters, asking them to reduce their electricity usage in exchange for a $25 rebate. Around 200 customers reduced their electricity usage by an average of one third, while 10 households went so far as to reduce their energy usage to virtually nothing, saving Mojo Power as much as $280 per customer, which the retailer split 50/50 with the customer.
Is Mojo Power right for me?
Because Mojo Power is unlike any other retailer, it's important that customers have a comfortable understanding of the energy market before they sign up. As we've discussed, Mojo Power will not be the cheapest option for every customer, however the more energy you use, the more you stand to save.
Mojo Power may also a good choice if you want some help reducing your electricity usage. The smart meter included in its Plus+ and Premium EnergyPass deals, along with its user-friendly MyMojo management system, makes it easy to identify what's driving up energy bills in your home.
At the end of the day, whether Mojo Power is right for you is really a matter of circumstance and preference. If you need a little more guidance in finding an electricity provider in your area, then check out Canstar Blue's customer satisfaction ratings.