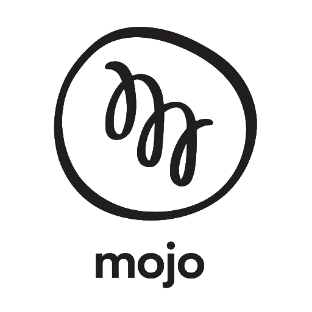 Mojo Power Review
Independent Australian electricity retailer Mojo Power, which provides electricity services for New South Wales customers, states it is "doing things differently to the big guys".
Privately owned, Sydney-based Mojo Power was founded in 2015 by CEO James Myatt and CFO Darren Miller, and has a cornerstone investment from Southern Cross Venture Partners.
"We're here to completely shake up the energy industry," Mojo Power states. "For too long the big guys have sat back and done nothing, simply collecting the mark-up they make on every kWh you use.
"We're naming and shaming this traditional energy model, and introducing a fairer, more transparent way of buying energy that benefits your bills."
How does Mojo Power work?
Mojo Power sets itself apart from its competitors by offering customers an 'EnergyPass'. This pass is said to give consumers access to wholesale electricity rates, which means their usage charges purely reflect the cost of electricity supply.
Mojo Power offers three EnergyPass options: Basic, Plus+ and Premium. Each EnergyPass gives customers access to the wholesale electricity rates. Signing up to the Plus+ or Premium packages will also get you a smart meter upgrade, allowing you to easily monitor your energy usage.
Mojo states that with its EnergyPass, customers "get access to energy rates no other energy provider in Australia can offer". Its three EnergyPass subscriptions are as follows:
• Basic EnergyPass: Priced at $30 per month, this gives access to wholesale electricity rates.
• Plus+ EnergyPass: Priced at $40 per month, this provides access to wholesale electricity rates and comes with a smart meter upgrade (with Mojo Power sending a technician to upgrade the meter).
• Premium EnergyPass: Priced at $50 per month, this provides access to wholesale electricity rates and comes with a smart meter upgrade, plus unlimited phone support.
"We charge a flat-rate subscription for the electricity service we provide and then pass on our wholesale rates, direct to you," Mojo Power explains.
Plus+ and Premium EnergyPass users can view their real-time energy usage data via their MyMojo account.
When you sign up to one of the three Mojo Power plans, you can save money by paying for your EnergyPass annually, rather than every month. Paying in one go gives three months for free, meaning savings of $90, $120 or $150 respectively.
These plans are available with no lock-in contract, but Mojo Power does charge a $99 joining fee.
"Here at Mojo we believe you should be in control of your energy," Mojo states. "That's why we install a smart meter in your home when you sign up to a Plus+ or Premium EnergyPass. This means you can check your usage and bills on your phone, just as much as you check your Facebook."
Mojo Power also provides options for solar customers, with further information available via its website.
Mojo Power bills customers monthly to their registered email account, with Mojo accepting direct debit (or credit) payments.
How much does Mojo Power cost?
Like with most energy providers, it's hard to estimate your overall bill because of the nature of usage charges – the more power you use, the more you will end up paying. However, based on Mojo Power's EnergyPass costs, electricity prices, and average household consumption figures from the Australian Energy Regulator, Canstar Blue research shows that Mojo Power customers can expect to pay a similar amount to households with the major energy suppliers.
However, it should be noted that, given Mojo Power's lower cents per kWh electricity rates, households with above average energy consumption are likely to be better off. The more electricity you use, the more you stand to gain from buying that power at a cheaper rate.
To work out whether or not this is a good deal for you, you'll need to check how much you currently pay for electricity with your existing provider.
Further information on Mojo's subscription fees and rates can be found via its website, with users able to search for service availability by entering their postcode. Consumers interested in Mojo Power plans can compare and sign-up online, and can email Mojo or use the live chat facility via its website.