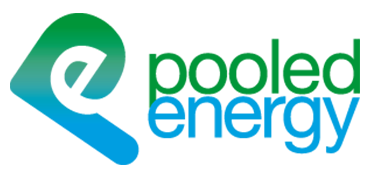 Pooled Energy Review
Owning a big home with a swimming pool is the ultimate Australian dream. But for some people, pools are too expensive or time consuming to really enjoy. That's where Pooled Energy comes in.
What is Pooled Energy?
Pooled Energy is a Sydney-based pool solutions and electricity retailer, offering pool owners innovative services to help reduce the cost of both power and maintenance – while keeping your pool crystal clean.
Pool services
Pooled Energy offers pool owners and operators its unique pool automation service, which keeps your pool clean with reduced energy and chemical use. "Customers can keep their pool in stunning condition while hardly having to tend to it themselves," said Felicity Stening, Marketing and Customer Relationships Manager for Pooled Energy. "Pool status and chemical levels are tracked, and customers are able to access this information through a phone app. The app also lets customers manually set pool conditions for occasions such as parties or travel."
The pool service charge is made up of two parts – an annual management fee of $660 ($55 per month), and an establishment fee of $550, paid in monthly instalments over 12 months. That may sound pricey, but Pooled Energy claims the combined savings on your pool can be up to $1,000 a year off electricity, chemicals and equipment maintenance -tidy savings!
Electricity retail
Pooled Energy became an authorised electricity retailer in December 2013, operating on the Ausgrid and Endeavour networks. Swimming pools are estimated to account for 30 per cent of household electricity usage, so the business structure of Pooled Energy gives it an unmatched capacity to help pool owners save money on the electricity for their pool. "In addition to our pool maintenance solutions, Pooled Energy retails electricity at tariff rates which work with your pool system to maximise the potential savings on electricity," said Ms Stening.
The exact rate you will be charged for a Pooled Energy electricity plan will of course depend on your network and tariff structure, though you can find more detailed information on the Pooled Energy website.
Why choose Pooled Energy?
Pooled Energy is the first electricity retailer of its kind in Australia, presenting an appealing offer to Sydney pool owners. While some electricity retailers profit from high electricity consumption, Pooled Energy claims it works with its customers to reduce energy usage, cutting your power bill. "An average customer of our pool services can expect to save up to $1,000 each year," said Ms Stening. "Though this may vary from customer to customer, our systems are designed to save you money, give you cleaner, healthier, better managed water and more time to enjoy your pool."
What's next for Pooled Energy?
Pooled Energy is in many ways ahead of its time, but the company still has ambitious plans for the future, including expanding further across New South Wales. It also wants to improve its systems and introduce new demand management systems to synchronise pool functions in certain areas, in order to reduce peak demand.
Recognising growing trends in solar PV and storage technologies, Pooled Energy systems are designed to integrate with these technologies and the company has plans to add storage options in 2016.