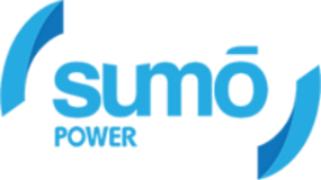 Sumo Power Review
Sumo Power is a small electricity retailer with a big attitude, boasting the slogan 'Unbeatable. Unmatched. Unstoppable.' Sumo Power is 100% Australian owned and is relatively new, having only received its retail licence in early 2016. It currently only sells electricity to Victorian homes and businesses, though it's expected to soon introduce gas plans as well.
If you're interested to learn more about Sumo Power, then keep reading. Canstar Blue reviews its plans and prices, and assesses whether or not Sumo Power is the best electricity retailer for you.
Compare Electricity Plans
Sumo Power Plans
Sumo Power might be new, but it entered the retail market with all guns blazing. Sumo Power has three residential market offers. This includes two deals with generous conditional discounts, as well as Sumo Power's famous 'All You Can Eat' electricity deal.
27% Pay on time + 5% bonus discount electricity plan
The name says it all. This is a variable rate contract with a two year benefit period. It has a 27% discount on usage charges when you pay on time. For the first 12 months of the plan, customers also receive a bonus 5% discount. There are no exit fees on this plan and solar customers will only receive a standard feed-in tariff of 5c/kWh.
30% Prepay monthly + bonus 6% discount plan
When you prepay your bills each month in advance, Sumo Power will take 30% off your usage charges over a two year benefit period. Similarly to the previous deal, a bonus 6% discount is applied for the first 12 months of your contract. Solar customers again receive the standard 5c/kWh feed-in tariff unless they're eligible for a government-funded premium tariff.
Sumo Power All You Can Eat plan
This plan is designed to help customers avoid bill shock by having them prepay their annual electricity bill in one or two instalments. Using your electricity usage history, Sumo Power estimates your electricity usage for the year ahead and charges customers accordingly. It's called 'All You Can Eat' because even if your usage exceeds what Sumo Power expected, you won't be charged anything extra. Any changes to your electricity usage habits will simply be accounted for when prices are adjusted in the following 12 month period.
Billing
Sumo Power has three simple ways for customers to pay their bill:
Online: Accepts Visa, Mastercard and Amex. 0.7% card surcharge applies.
BPay: Pay with your mobile using the biller pay code.
Telephone: Use your phone to call Sumo and pay the old fashioned way.
Sumo Power is also working on a 'My Account' feature for its website which will let customers view their bills and electricity usage figures online.
Is Sumo Power right for me?
Sumo Power may be new, but it holds its own in the electricity retail market and has brought some interesting new deals to the table. Its rates are reasonable and its discounts are pretty generous, particularly during the bonus period. There are also no exit fees on its regular market offers, meaning you're free to leave if you're not happy.
In addition, Sumo Power is one of only two retailers in Australia to offer a fixed cost plan. If you're comfortable fronting your annual electricity bill in one or two payments, then this plan is a great way to give you peace of mind. That said, you need to make sure you're using enough electricity to get your money's worth.
Finally, while Sumo Power's discounts are impressive, you should always check the base rates when comparing retailers. Sometimes large discounts are masking increased rates, so it's important to be vigilant.