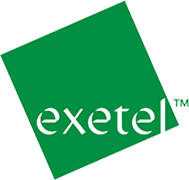 Review of Exetel broadband plans
Exetel claims to be a family-owned Australian internet service provider which prides itself on low prices and a customer-focused approach. The company claims to be Australia's largest independent ISP, with over 120,000 subscribers, and offers a full range of ADSL2+ and NBN internet plans, as well as SIM only, mobile broadband plans. At Canstar Blue, we've looked at all of Exetel's broadband plans and seen how they compare to other providers, so you can determine which product is right for you.
Exetel internet plans
Exetel offers many broadband plans across ADSL2+ connections, the NBN and mobile broadband.
Exetel Broadband Plans

Data Allowance

Price per Month (From)

ADSL2+
100GB
$39.99
Unlimited
$54.99
 

NBN

100GB
$39.99*
500GB
$49.99*
Unlimited
$54.99*
 

 

Mobile Broadband

1.2GB
$9.99
2.5GB
$19.99
4GB
$29.99
8GB
$44.99
12GB
$59.99
18GB
$79.99
*Speed boosts from $10 a month extra
Both ADSL2+ and NBN internet connections come with some modem and calling bundles, as well as extra charges depending on contract length:
Optional unlimited VoIP home service and included modem for an extra $10 a month, including calls to 10 selected countries
PAYG call rates from 20c/minute for local calls
Modem alone is $59 upfront
Line rental is free
NBN plans include fixed wireless connections
18-month contracts come with no activation fee; 12-months – $59.99; month-to-month – $99.99
A $20 shipping fee comes with all plans
Beyond that, Exetel was also rated in the top five for Netflix speeds, beating out big boy Telstra.
Exetel ADSL2+ Plans
There are two base plans through Exetel's ADSL2+ connection. $39.99 a month gets you just 100GB of data. This is made up of 50GB/50GB peak/off-peak data, so if you're a night owl you might find this plan rather useful. Off-peak constitutes the hours between 1am and 9am, while peak consists of all other hours. Unlimited data is available for $54.99 a month, and 'unlimited data' means unadulterated data available at any time. Note that the prices below reflect the included VoIP package, which is indeed an optional extra.
Exetel NBN Plans
NBN plans are interesting ones, as you now have the choice of three different speed tiers on top of the other configurations. Furthermore, you'll have the choice between a fixed wireless or fibre connection. Fixed wireless represents a sound option for those living in rural areas that may not have access to fibre NBN.
Going from 12/1 to a 25/5 speed incurs a $10 extra monthly cost
Going from 25/5 to 100/40 incurs an extra $20 per month
This is for the data-capped plans. For unlimited, the jump from 12/1 to 25/5 is $15, and from 25/5 to 100/40 it's an extra $20
The cheapest possible plan you could get is $39.99 a month (100GB, 12/1), while the dearest would be $89.99 (unlimited, 100/40)
Keep in mind the extra activation fees should you wish for a shorter contract, and 100/40 speeds are not available on the fixed wireless connection type
Exetel Mobile Broadband Plans
There are six plans in total, and you will need to keep an eye out for periodical sign-up bonuses that seriously boost these plans' value. These mobile broadband plans come just like any old mobile phone plan. You'll receive a SIM-card only, and it's up to you with what you do with it. You can either insert it into your mobile phone, or use it in your tablet for 4G data on the Optus network. Or you can use a compatible unlocked dongle, and use it for mobile surfing on your laptop. Data is calculated for both downloads and uploads, and excess data is $10 per GB. These six plans are all on a postpaid basis.
Exetel Home Phone
Besides home internet, Exetel also has some home phone packs that are pretty enticing if you're just after a home phone bundle.
You'll pay a minimum $30 a month, which includes line rental and PAYG call rates: local calls are 20c each, national calls are 15c/minute with a 35c flagfall, and mobiles are 35c/minute with a 35c flagfall. Calls to 13/1300 numbers are 30c each. Beyond this there are also international call rates, with countries like Canada available from 5c/minute.
Beyond this you can also add on various call packs, which can work out to be better value:
An extra $10 a month gets you unlimited local national and 13/1300 calls, with PAYG rates for mobiles and international numbers
An extra $20 a month gets you unlimited landline calls as well as calls to mobile, with PAYG rates for international numbers
$30 a month gets you all of this, with unlimited calls to 10 countries
How does Exetel compare to other providers?
Exetel compares pretty well against a range of providers, as its prices are frequently some of the lowest across the board. However, keep in mind that Exetel rewards you with lower set-up fees for committing to a longer period, and many other providers feature no-contract plans as standard.
Exetel ADSL2+ Plans Compared
100GB of data $39.99 a month / Unlimited data $54.99 a month
Exetel may be forgiven for somewhat letting this 'old school' internet connection fall by the wayside in terms of value. Other providers frequently provide cheaper prices for more data. Furthermore, Exetel's 100GB with peak/off-peak data seems a bit of a letdown – unless you're a night owl, you're effectively only getting 50GB. To get your data to go farther, you might need to schedule bigger downloads for after 1am if possible. Keep an eye out for providers such as Dodo, Belong, Inspired and AusBBS that all offer the same or more data for similar – or cheaper – prices.
Exetel NBN Plans Compared
Exetel's two base plans can actually be customised to amass a comprehensive range of plans across three different speed tiers. Luckily this range does not dilute value as Exetel stacks up to be one of the best-value providers out there.
100GB Data – 12/1 Speeds
At this bargain-basement end you'll struggle to find a cheaper plan than Exetel that offers 100GB. And, as a bonus, you won't have to deal with peak/off-peak data like you would with Exetel's ADSL2+ plans. Keep an eye out for providers like Teleron, Activ8me and SpinTel. For just $10 extra a month, SpinTel quintuples your data allowance, which is well worth a look into.
Unlimited Data – 12/1 Speeds
Exetel is again one of the cheapest providers to offer 12/1 connection speeds – this time comes the added benefit of unlimited data. Here several other providers also standout for offering great value, including SpinTel, AusBBS and Inspired. These four providers are familiar faces in the 'cheap' NBN race, however keep in mind that AusBBS does not charge for any set-up fees and you won't be penalised by opting for a shorter contract.
100GB – 25/5 Speeds
Exetel is again a standout for offering one of the cheapest plans with at least 100GB on tier 2 speeds. Teleron crops up again, offering 250GB data, which is quite a significant boost for an extra $4 a month. iiNet subsidiary Internode also comes to play with a pretty similar offering, as does Activ8me.
Unlimited Data – 25/5 Speeds
This is the first instance where Exetel starts to fall behind in the NBN value stakes. You are getting a pretty serious plan for your money, what with unlimited data and 'Superfast' broadband speeds. Some other providers come into the fray, which are hard to beat. Keep an eye out for telcos such as Motion, AusBBS, Tangerine and Inspired. It's a hotly contested market, and while Exetel isn't bad value by any stretch, these four providers edge it out slightly. Exetel seems to fall behind with set-up fees, of which several of these providers have no upfront costs.
100GB Data – 100/40 Speeds
At this stage, many providers automatically go for unlimited data, but several familiar faces still offer some of the cheapest data-capped tier 5 plans. Exetel regathers its composure and sits atop the pile, with Teleron, Internode and Activ8Me also hot on its heels. While Exetel is the cheapest, most of the others have more data, so you'll have to assess if it's worth the extra monthly costs.
Unlimited Data – 100/40 Speeds
At the pinnacle of NBN, Exetel faces some stiff competition. MyRepublic stands as the cheapest provider in Australia to offer unlimited data on tier 5 speeds. However you will be tied into a 12 month contract, but you will only be charged a $1 upfront fee. To go no-contract you'll have to pay an extra $10 a month. Exetel is still 'top five' for value, though. Familiar faces AusBBS, Motion and Activ8Me also grace us with their presence. Again, keep an eye out for upfront fees among these providers that may make or break a plan's overall value.
Exetel Mobile Broadband Compared
In this segment, not only does Exetel have to compete with broadband providers, it also has to compete with mobile phone plan providers as this is sort of a 'crossover' segment. Remember to keep an eye out for periodic bonuses that Exetel offers, which may inflate a plan's overall value for a certain amount of time. Other providers – such as Vaya, SpinTel and Jeenee Mobile – give Exetel a run for its money in the postpaid, SIM-only mobile broadband sector.
Is an Exetel broadband plan good value for money?
That depends on what type of connection you're after. While Exetel tends to fall behind some providers in the ADSL2+ and mobile broadband segments, it really stands out among the crowd for its cheap NBN plans. Frequently, they are among the cheapest with only a handful of other NBN providers being able to compete. However, Exetel is let down by its set-up fees on no contract plans, while other providers can offer no-contract plans with no set-up fees.
Exetel offers a comprehensive range of fixed home broadband to suit all households, as well as wireless mobile internet for when you're out and about. With impressive value propositions across all segments, Exetel's reputation for low prices and good customer satisfaction seems to be well-deserved. To find out more about Exetel and other broadband providers, check out our Canstar Blue star ratings for customer satisfaction.