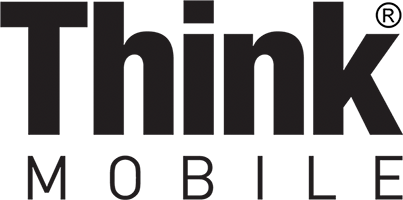 Review of Think Mobile phone plans
Think Mobile is a Mobile Virtual Network Operator (MVNO). It's an interesting telco in that some of its plans operate on parts of the Telstra 3G Network, and others on the Vodafone 3G Network. The latter allows users in regional areas or areas of spotty coverage to use other networks to get reception, so in many ways it acts as a hybrid – hopping across networks should you need coverage. Like many MVNOs, Think Mobile offers postpaid plans on a SIM Only, month to month basis, but unlike some, Think comes with no initial fees when you sign up. Sound promising?
Mobile service providers these days are frequently thinking of ways to set themselves apart from the competition. Think Mobile is one such mobile provider that has used several methods to distinguish itself from others:
Think Mobile promises quick call centre response times. It claimed that in July 2016 all callers were on hold for less than 45 seconds.
Further, its internal call centre is based on the Gold Coast – you don't have to deal with a call centre in some far-flung country in a different time zone.
Let's find out how Think Mobile's plan inclusions compare to those offered by similar providers.
Think Mobile Phone Plans
Network
Price Per Month
What's Included?
Classic Plans (Telstra 3G)
$24
$300 calls and texts, 750MB data
$30
$500 calls and texts, 1GB data
$40
$650 calls and texts, 1.5GB data
$50
$800 calls and texts, 3GB data
Swift Plans (Vodafone 3G)
$12
$200 calls and texts, 200MB data
$20
$500 calls and texts, 750MB data
$32.95
Unlimited calls and texts, 3GB data
$42.95
Unlimited calls and texts, 5GB data
Source: Think Mobile website
Classic Plans
Designed for use primarily in metro areas, Classic plans from Think Mobile offer four distinct deals with included value increasing as you go up in price. If you're wondering what you can get from $300, $500, $650 or $800 in included value, then look no further:
Standard calls are billed at 99c per minute, plus a 40c flagfall per call
Texts are billed at 30c per message
This means you could send over 2,160 texts with the $40 plan. Likewise, a 10 minute phone call would take a $10.30 chunk from your included credit. As for data, all plans bill data to the nearest megabyte (MB) and extra data is 10c per megabyte.
Swift Plans
If you're out bush a lot or living in an area with generally spotty coverage, then these Swift plans will do their best to see you have some signal. When the Vodafone reception is not great, they will latch onto the Optus or Telstra networks, meaning that wherever you go you'll likely always have coverage. This is great for remote areas where safety also becomes a concern.
If you're wondering how the included value is billed, then look at how it breaks down below:
Standard calls billed at 99c per minute, plus a 30c flagfall
Texts are billed at 20c each
This works out to be cheaper than Think's Classic plans. A ten minute phone call here will cost you $10.20, and $500 value could see you make up to 2500 texts. Additionally data is billed in megabyte increments, and additional data is cheaper again at 2.5c per megabyte.
Deciding between Classic and Swift plans can seem confusing, but it's important to consider what kind of coverage you need and how much each plan can provide for you in included value. This means that a little simple maths may be required!

How does Think Mobile compare to other providers?
The various plans Think Mobile offers are a little difficult to compare. If you're after regional coverage, then the Swift plans could be good value no matter which provider you compare them with. It's no use having 5GB of mobile data if you can't get signal in your home! Let's have a look at the competition and see how Think Mobile stacks up:
Plans $20 and Under Compared:
Coming in at the bargain end of the postpaid mobile plan arrangement, Think Mobile has two plans in the Swift category. The $20 plan competes primarily with TeleChoice here, but Think loses out in the data stakes as TeleChoice offers far more data for the same price. The $12 Think plan competes in the ultra-cheap range, and comes up against CMobile. Here Think Mobile is a winner because for $2 more per month you get much more included value. However, at this price range, Think's data billing to the megabyte means that your 200MB of data can be chewed through quite quickly. It's worth picking out a provider that is billing by the kilobyte.

Plans Under $40 Compared:
Jumping up into the $20-$40 price bracket will see your data inclusions increase markedly. While the $24 plan falls behind CMobile which has included 1.5GB for 90c more per month, Think's $32.95 offer competes well in the no contract zone alongside the likes of TeleChoice and Vodafone. Here Think fares better against TeleChoice and is cheaper, and has double the data as Vodafone's offering. It's important to consider these plans are in the 'No Contract' category. If you open up the competition to prepaid and postpaid contract providers then Think faces a stiffer competition.

Plans $50 and Under Compared:
In the upper-end of no contract mobile plan land, Think Mobile again competes against the likes of CMobile, TeleChoice and Vodafone. In this price bracket, Think offers a healthy 5GB of data for $42.95 that competes squarely with CMobile, and is in fact cheaper by about $2. TeleChoice has an interesting proposition in that for just a few dollars more you can receive a massive 9GB of data. This segment is a competitive market, and you'll have to see for yourself whether a few more dollars for lots more data is worth it.

Is Think Mobile good value?
Think Mobile is an interesting telco in that it offers plans with different carriers. Further, many people might find it beneficial to have a Gold Coast-based call centre and a quick response time to their calls. How much value do you put on customer service? However, you'll have to weigh up if those perks are worth receiving phone plans that tend to fall behind when faced with stiff competition. Think Mobile's plans come against some fast-moving competition, and are outdone by these other MVNOs in included value and data.
Australia is the most urbanised country in the world, so you might find that the Vodafone regional coverage supplied with some of Think Mobile's plans is worthwhile pursuing. Home-grown service providers can easily struggle to disrupt the powers that be, but Think Mobile is certainly rallying to play its part. Keep an eye out for this Gold Coast telco as its plans and profile continue to improve, but for now, there are other service providers that offer more data and inclusions for the price. Overall if you don't need extended rural coverage, then we suspect you'll be shopping around the market to try and find a plan that offers the most bang for buck. You might find comparing a range of different providers useful.