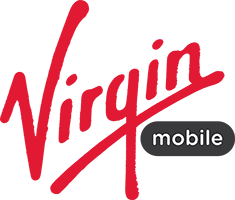 Review of Virgin Mobile phone plans
One of the most successful companies founded by billionaire entrepreneur Richard Branson, Virgin Mobile has fast become one of the major brands in the local mobile communications space. Using the Optus 4G network, Virgin Mobile offers unique benefits such as data rollover on all its plans, unlimited calls and texts to other Virgin mobiles, and the bonus of earning Velocity Frequent Flyer points for use with sister company Virgin Airlines.
Compare mobile phone plans
What does Virgin Mobile offer?
Virgin Mobile offers a total of 27 plans on prepaid, SIM-only and mobile phone handset variations. Its competitive plan inclusions make it more than a match for Australia's other big telcos such as Telstra, Optus and Vodafone. Virgin's plan breakdown is the following:
Eight plans either on a 12 or 24 month contract
Three no contract plans
16 prepaid plans
All of these range in price from $15 up to $100.
Virgin Mobile Postpaid Contract Plans
These plans are for the people who like to commit and lock-in a phone plan. As mentioned there are eight of these in total, further broken down by three SIM-only plans, and five handset plans all on a 24 month contract.
The SIM-only plans are on a 12 month contract and range in price from $30 to $50. These are the most straightforward plans – what you see is what you get. They are also pretty easy to follow, as all have unlimited calls and texts, and they differ from each other in data inclusions and international credit.
The $30 plan has 1.5GB data and $50 international calls and texts
The $40 plan packs in 6GB of data (plus a 2GB bonus) with $200 international calls and texts
The $50 plan boasts 9GB data (plus a 6GB bonus), with $300 international calls and texts
Also included in all of the plans are unlimited Virgin to Virgin text and calls, as well as data rollover.
As for the handset plans, there are five in total, ranging in price from $30 all the way up to $100 a month. Of course, your total price of "plan plus phone" could differ depending on the plan you get. The more expensive plans generally don't charge extra to bundle it with a phone. Let's get a quick rundown below:
| Price Per Month | Inclusions |
| --- | --- |
| $30 | $300 value, 500MB data |
| $40 | Unlimited calls and texts, 1GB bonus (+1GB bonus) |
| $50 | Unlimited calls and texts, 2GB data (+2GB bonus) |
| $70 | Unlimited calls and texts, 6GB data |
| $100 | Unlimited calls and texts, 16GB data |
Source: Virgin Mobile website
It's safe to say that the higher in price you go, the more value Virgin packs in. Furthermore, you get features like free voicemail and the ability to rollover your unused calls data and texts. You'll also get data-free streaming for Spotify, Google Play Music, Pandora and iHeart Radio. If you're a music buff then these plans could be up your alley. This streaming goes for the SIM-only plans too, which is incredibly handy.
They wouldn't be handset plans without the handset, so Virgin Mobile – as one of the major providers in Australia – has access to the biggest and best mobile phones to bundle your plan with. Here's how these plans look bundled with a 32GB iPhone 7.
Virgin Mobile Postpaid No Contract Plans
By far and away the easiest and simplest plans in the whole suite of what Virgin Mobile has to offer, these no-contract plans pack quite a lot in.
For $30 a month you'll get unlimited calls and texts, 1GB data and $50 for international calls and texts.
For $40 a month you'll get unlimited calls and texts, 3GB data (+1GB bonus), and $200 for international calls and texts
For $50 a month you'll get unlimited calls and texts, 4GB data (+4GB bonus), and $300 for international calls and texts
These plans – like we've seen so far from Virgin – entice you to spend more per month to get a lot more value added. For example, with the $50 plan you'll get a hefty 8GB data in total. As with any plan over $40 a month, the top two offers here also get the lauded data-free music streaming. If you're after a fuss-free, simple plan with flexibility then these plans may be for you.
Virgin Mobile Prepaid Plans
Last but not least are Virgin's prepaid plans, and the company is no slouch at the cheap end of the market either. Virgin Mobile offers three types of prepaid recharges – Plus, Long Expiry and Simple, with the included value for each getting better and better the more you pay.
Plus prepaid plans are the prepaid options with the most value added. They range in price from just $19 per 28 day recharge, all the way up to $99. For $19, you'll get a relatively modest $100 value and 500MB of data. At the other end of the spectrum, the $99 plan packs in $1800 of included value, plus 10GB of data. The important thing to note here is that none of the plans have unlimited calls and texts – instead, all have dollar values attached. A bonus, though, is that you'll get data rollover up to 12GB on all plans.
The Long-Expiry and Simple prepaid plans are pretty self-describing. There are six long-expiry plans in total, ranging from $15 to $99. As the name suggests, they range in expiry periods from 180 days up to 365 days. If it's fuss free, long-term phone use you want, then these plans could be for you. Their prices are indicative of what you get – $15 gets you $15 value included, and so on, all the way up to $99 for the year.
The Simple plans are also much the same, but come on a 90 day recharge. They range in price from $19 right up to $99. All come with face-value dollar inclusions, and you'll also get 100MB data with each plan for your troubles. Both the Long-Expiry and Simple plans offer worry-free, long-term phone use.
As for how much value you actually get with your dollars, on a Long-Expiry plan a standard call is 78c a minute (plus a 40c flagfall per call), texts are 28c and international texts are a flat 36c each. As for the Simple plans, a standard call is 15c a minute with no flagfall and a text is 15c. In terms of value, a Simple plan is a solid option.
If you're a rare user of the mobile phone, or you're just looking for a cheap second phone plan for emergencies, then these could be for you. Here's a snippet of what's on offer below:
How does Virgin Mobile compare to other service providers?
Virgin Mobile's plans stack up well against the competition, with the telco's data and credit inclusions often on par or even better than its main rivals. As far as comparisons are concerned, it is difficult to compare both the Long-Expiry and Simple prepaid plans, as all service providers account for calls and texts differently, so, $20 – for example – is not equal across the board. Let's dive in to the other plans and see how they fare.
Postpaid Contract Plans Compared
As mentioned earlier, these plans can be further broken down by SIM-only plans and plans bundled with a mobile phone.
The SIM-only plans compare pretty well against the other major providers – Optus and Vodafone – who all offer pretty much exactly the same features across the board. This mostly holds true with all of the different price points, where the differences are minor, so it's about what network you prefer.
However, these big players are currently being outplayed by smaller mobile virtual network operators (MVNOs), such as Dodo. These companies piggyback off of the three networks and are able to give you lower prices because of their lower overheads. Here, Dodo stands out and offers more data for cheaper. But Dodo does have a pesky setup fee, and many of these smaller MVNOs don't offer free streaming or bonuses like the big players do. It's worth comparing these extra inclusions, too.
As for the handset plans, it goes without saying that this is wildly variable based on the handset you choose! If you want the latest and greatest, such as the iPhone 7, then you are pretty much stuck with the Big 4 – Virgin, Vodafone, Optus and Telstra. Some of the little players do offer other phones, but are generally cheaper, entry-level smartphones. It is worth noting that Virgin offers some of the cheapest plans bundled with a 32GB iPhone 7, starting at $62 a month for the bundle. Optus and Vodafone both make an appearance, while Telstra rounds out the group. However, if you're after a cheaper phone then it can pay to shop around. Keep an eye out for plans from the likes of Woolworths Mobile, which offers some bundled plans with cheaper phones.
Postpaid No Contract Plans Compared
This is the key battleground for most telcos, which means there are some great-value postpaid SIM-only plans around, and Virgin Mobile is no exception. The fact that most plans in this category come with the full works of unlimited calls & texts makes comparing plans nice and easy – it's just all about how much data you want. Virgin's postpaid no contract offerings start $30 per month for 1GB of data. While this is decent going, the fact is that several other carriers – including Vaya, C Mobile, Amaysim, Jeenee Mobile and Yomojo – all bring superior data for the price.
Virgin Mobile's most data-packed postpaid no contract plan comes with 8GB for $50 per month. This is much more competitive in a tough field, but again the likes of Jeenee and Vaya are extremely cheap and hard to beat.
Prepaid Plans Compared
As mentioned earlier, the Long-Expiry and Simple plans are a little hard to compare as the call and text rates are so different for every provider. If you're gunning for one of these plans, it's worth reading the Critical Information Summaries of a few plans you've whittled down.
Virgin's Prepaid Plus plans do stack up well against the competition, however, they run into some stiff competition from the swathe of low-cost MVNOs that have become popular recently. At the budget end, Virgin fares quite well with its $19 plan offering $100 value and 500MBdata. It competes against ALDI Mobile, which offers the same data but worse value-included, however ALDI does have unlimited texts.
Virgin also competes with Kogan Mobile which offers one of the cheapest prepaid plans to offer unlimited calls and texts. Also offering solid value is Yomojo, which is one of the cheapest prepaid providers to offer 2GB of data. Virgin loses out to the smaller MVNOs here, and adding salt to the wound is Virgin's 28 day expiry, which means you are effectively billed 13 times a year instead of 12. This snapshot of what's on offer for around $20 is also representative of Virgin Mobile's plans across different prices; MVNOs frequently beat out the global conglomerate for value included.
Is a Virgin Mobile plan worth the money?
Like the other telco giants, Virgin Mobile has a whole heap of plans at different price points, with a variety of expiry periods. What does this mean? It means there's likely a plan out there to suit you. This makes Virgin Mobile effectively a 'one stop shop' for mobile needs.
You'll be hard pressed to find a Virgin plan that doesn't work for you, but can you find better value? The answer to that is Yes – if you look. While Virgin Mobile competes well with Vodafone, Optus and Telstra, it falls behind in value from smaller MVNOs, who tend to offer more data for less money. This makes it hard for Virgin, but makes it easy for you to choose a plan that packs a lot more in. Virgin Mobile are a stalwart of the mobile phone scene in Australia, but you can potentially find better value elsewhere with a bit of digging.