With isolation now the order of the day, and many supermarkets, takeaways and meal delivery services taking extra safety precautions, putting a meal on the table has become even more of a task than usual. While we've all had those days where the only thing we've eaten is a bag of chips (no judgement), eating healthy meals is a surefire way to ensure you come out the other side fit and ready to tackle whatever else 2020 throws your way.
While some of us are blessed with the culinary gene, for others, the kitchen is simply the place where all the cereal and instant noodles are kept. So, if you're looking to up your cooking game, what do you need to help you go from zero to hero?
Kitchen Essentials 101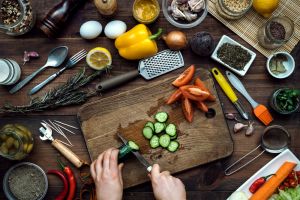 Look at any cooking blog, recipe book or famous chef's Instagram account, and you'll find literally hundreds of appliances, utensils and things you didn't even know you could cook with, which begs the question, what is a kitchen essential? To answer the question, we've created a list of the top kitchen essentials below. While some may cause a bit of a debate, others are without a doubt crucial to any meal you're looking to create. Our top kitchen essentials include:
Pots and pans
Knives, knife block and knife sharpener
Cutting board
Measuring cups
Utensils (i.e. spatulas, whisks, tongs etc.)
Mixing bowls
Trays
Salt and pepper shakers
Towels
Vacuum sealer and Tupperware
While not an exhaustive list, having the above can help you get started if you're looking to improve your cooking skills, or if you've just moved out of home and wondering what you'll need to stock your kitchen with.
Kitchen Essentials
Pots & Pans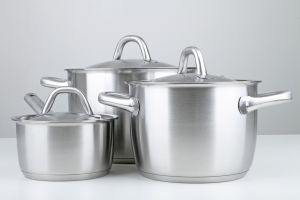 You won't get very far in the kitchen without a good set of pots and pans. While it's tempting to go down the cheap and cheerful path, you'll potentially spend more time scraping off food from the bottom of the pan than actually cooking, with cheaper materials more likely to bend and warp over time, which can affect how well they cook your food. Investing in higher quality brands can save you dough in the long run, as well as give you consistent results every time you cook, which can prove handy when it's your turn to host a dinner party.
Knives, Knife Block & Knife Sharpener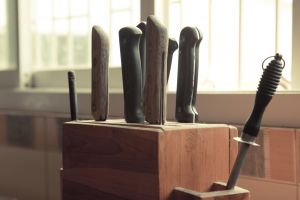 A good set of knives can go a long way, with nothing more frustrating than cutting with a blunt knife. While the cost of a professional set of cooking knives may cut deep into your budget, if you're really looking to spend a lot of time in the kitchen, the juice may be worth the squeeze, as you'll be able to slice through ingredients with ease. Of course, having an easy place to store and reach your knives is also essential. You don't want to throw your expensive knives in the drawer, so looking into knife blocks may prove worthwhile. And if you really want to take care of your knives, look at purchasing a knife sharpener and learning how to properly use it, as you'll be able to keep your knives up to the task.
Cutting Board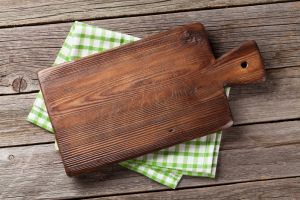 Your knife's partner in crime, a quality cutting board should withstand whatever you're cutting, as well as protect your bench from getting scratched. There's also plenty to consider with cutting boards – do you go with a wooden cutting board, a plastic one, or do you go the full nine yards and simply install a cutting board into your marble kitchen bench? Ideally, you'll want something that is also easy to clean to avoid food residue and keep your cutting board in prime condition.
Measuring Cups
Measuring with your eyes usually ends up with more food than you needed, or not enough. Thankfully, measuring cups are there to help you get it right every time so that no one goes hungry, with a variety of sizes and capacities available. Measuring cups are also available in metal or plastic, giving you the choice if you're looking for a particular kitchen aesthetic and both are equally easy to clean.
Utensils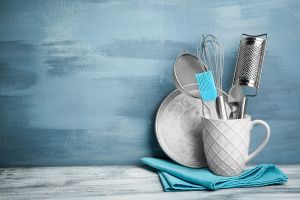 Stuff like spoons, spatulas, can openers, peelers, and even olive pitters could be considered essentials for your kitchen if you use them regularly enough. But as with most things on this list, there's variety involved for your convenience, including what materials they're made of, the size of the utensils (you'll likely need multiple sizes to cater for different sized bowls and how much you're cooking), and having a few double ups of each utensil can come in, especially when you've already used your one pair of tongs. Investing in something that's a bit more heavy duty should also save you from having to fork out for another set down the line as well.
Mixing Bowl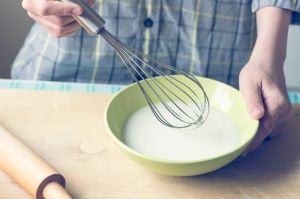 Particularly important if you enjoy baking cakes, mixing bowls are essential for every kitchen. But you can't just have one, so it's best to go with a variety of sizes, giving you plenty of space to play with your food, as well as saving you a bit of washing up if you only need to use the small bowl. Some brands offer sets of mixing bowls, although you can buy them individually if you're just after one specific size.
Trays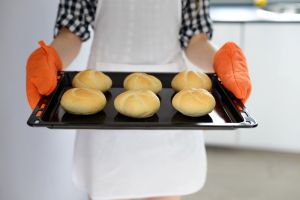 Regardless of your cooking forte, you'll want to have a few trays in the kitchen, whether they're oven trays, serving trays or even a butler tray if you're feeling fancy. If you're after an oven tray, be sure to look at the size of your oven, as you don't want to buy a tray that doesn't fit, but if you're just after a serving tray, then something with a sturdy construction that can handle being loaded up with food for the house will always be a winner.
Salt & Pepper Shakers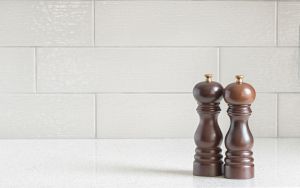 While you can go down the path of simply keeping your salt and pepper in the same packaging as it came in when you bought it at the supermarket, having special shakers or grinders can make you feel a bit more professional, as well as help give your kitchen a certain aesthetic. With no shortage of designs and capacities, the humble salt and pepper shaker can give your kitchen a bit of personality, as well as be a talking point at your next dinner party if there's a lull in the conversation. Win-win.
Towels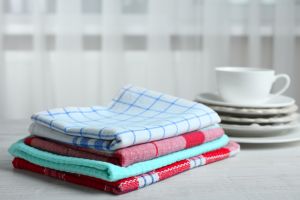 This is a bit of a no-brainer. How else are you supposed to dry your hands? But having multiple towels stocked in your kitchen will come in clutch when you're cooking up big meals, allowing you to mop up any messes, dry off vegetables as well as protect your hands if you're a cowboy in the kitchen and like to grab hot pan handles with a rag (although oven mitts could be a better options here). And at the end of it all, you can just sling your towel over your shoulder just like the pros do.
Vacuum Sealers & Tupperware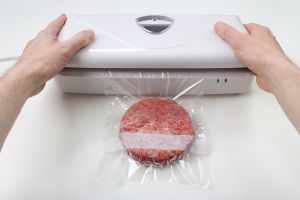 The sidekick to meal preppers and those prone to leftovers, Tupperware and vacuum sealers can help your food stay fresher than if you simply chucked it in the fridge willy-nilly. Tupperware is also often microwave and dishwasher-safe, with the added bonus of coming in plenty of shapes and sizes. Vacuum sealers are also a handy addition to any kitchen to help keep your food fresher for longer, perfect for when you're saving that one meal for later, or you're looking to marinate food overnight.
What else do I need for my kitchen?
There are plenty of appliances, utensils and gadgets to fill your kitchen with, but what you need will come down to how often you cook, what you're cooking, and your budget. Kitchen stuff isn't cheap – particularly if you're looking for something that will last – but it may also save you time and money down the line, ensuring that you won't be left with a bitter taste in your mouth.
Picture credits: Dragon Images/shutterstock.com, Evigian/shutterstock.com, margouillat photo/shutterstock.com, Tonographer/shutterstock.com, Evgeny Karandaev/shutterstock.com, THPStock/shutterstock.com, Africa Studio/shutterstock.com, Photosiber/shutterstock.com, Daniel Jedzura/shutterstock.com, DD Images/shutterstock.com, Studio KIWI/shutterstock.com, Ari N/shutterstock.com