We all love a good fruit and veg smoothie, but your humble blender can also be used to make some deliciously unhealthy things… What deliciously unhealthy things are we making in our blenders?
Two in five of Canstar Blue's blender survey respondents said they had begun to use their blender to create unhealthy options like milkshakes and desserts. Mmmmm.
So what are some popular options?
Milkshakes, frappuccinos and ice chocolates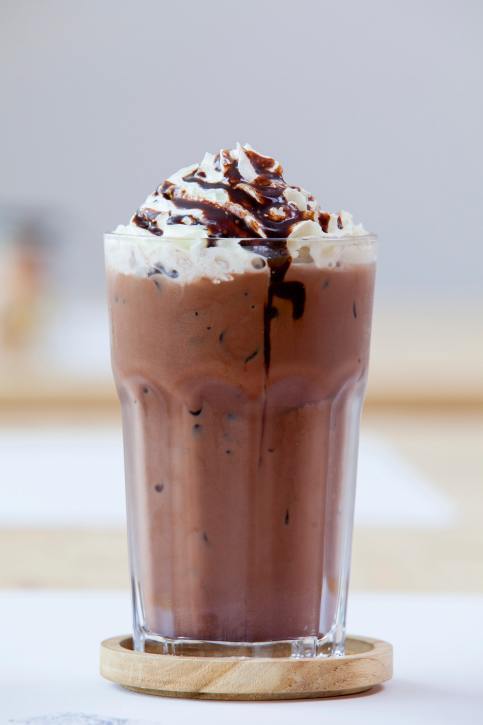 One reason home blenders became so popular so quickly is their ability to chop up ice and mix it in with the milk and other ingredients, just like their restaurant or coffee shop equivalents. Forget paying $5 a day for a tall latte – make it yourself at home in the morning!
Ice cream and sorbet
From strawberry to classic vanilla, mint choc chip to butter pecan, your blender can handle it all. Even rocky road is a breeze.
If you're dairy-free, you can also make soy ice cream in your blender. Cherry sorbet is another delicious option, and it's nice for a change from the lemon/citrus sorbet that you find everywhere from the supermarket to the ice cream deli.
Pancake batter, muffin mix and cake mix
Peanut butter chocolate chip muffins are amazing. So are peanut butter and caramel cookies.
Other amazing but not-so-healthy options you can make from scratch with a blender include peanut butter or Nutella, chocolate frosting, cheese sauce and cream cheese.
Cheesecakes are another thing you can whip together in the blender. If you need to go dairy- and gluten-free, we recently discovered a cheesecake recipe based entirely on blender-crushed cashews and almonds.
Cocktails
Margaritas, pina coladas, frozen strawberry daiquiris, Bloody Marys, mojitos and the infamous tequila sunrise are just some of the many ice-blended cocktails that you can make in your blender on a big Saturday night in. Try these five cocktail recipes.
Mousse and pudding
Mmmm chocolate pudding… Whoops, drooled on the keyboard a little there.
Related articles:
How did Nutribullet leave the rest in a spin?