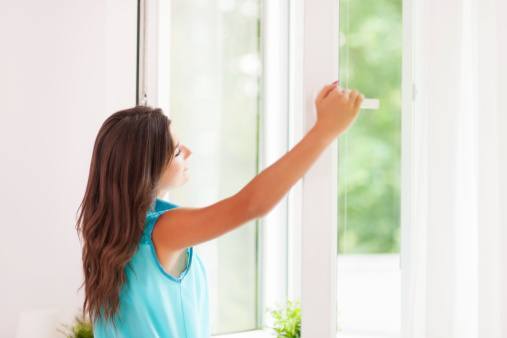 Australians are turning to different methods to cool their home in summer in an effort to save on their energy bill. In fact 37% of Canstar Blue survey respondents said they reduce their air conditioner use to save money.
42% of Australians overall said their air conditioner was their main method of cooling their home in summer. Using an air conditioner to cool can cost anywhere from $0.12 to $0.85 per hour to run, depending on the size of the room to be cooled. Ducted whole-house cooling systems cost a staggering $2.07 – $2.59 per hour to run.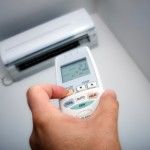 Aussies turning off air conditioners to save money
Here are some easy methods to cool the home without using air conditioning.
1.         Opening windows and doors
28% of Australians said they open windows and doors to cool down. This option is free!
2.         Keep your blinds and curtains shut
It might sound anti-social, but shutting your blinds or curtains before the sun comes up can keep your home up to 10° cooler.
3.         Ceiling fan
According to Canstar Blue's survey, 30% of Queenslanders and 16% of Australians overall say their ceiling fan is their main method of cooling their home in summer. Ceiling fans only cost about $0.02 – $0.04 per hour to run.
4.         Standalone tower or pedestal fan
10% of Australians said they use a standalone tower or pedestal fan. Portable fans are also very cheap to run, costing only $0.02 – $0.04 per hour.
Portable evaporative fans that add water to cool down the airflow cost slightly more at $0.05 per hour, but that includes the cost of the water. You can achieve the same effect by spritzing your face with water or putting a wet towel over your forehead or neck, then sitting near or in the fan's breeze.
You would be amazed at the cooling power of a DIY wind tunnel. If you're getting a good breeze in through one particular window or door, set up a fan to help that air make its way into more of your home.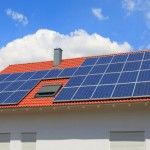 What is solar air conditioning?
5.         Eat cold foods
It's summer – nobody wants hot soup! Eating cold salads and even cold soups will help your core temperature stay down even as your skin heats up.
If you do cook, use the microwave instead of the oven or the stove top, which emit more heat.
6.         Turn it off
Keep all electronics turned off and unplugged when they're not in use. Lights emit heat as well as light when they are on, as do electronic devices. Even in standby mode, most electronic devices like TVs and computers will remain hot, so you need to unplug! It might sound like a hassle to try and remember, but you'll soon get into the habit.
7.         Plant a tree, hug a tree
The walls of your house will stay cooler if shaded by trees or shrubs. Driveways and pavers will absorb and trap heat, so shade overhead really helps. Electronic units such as air conditioning or hot water systems on the outside of buildings also emit heat, and need to be kept shaded in order to be energy efficient. Finally, sitting under a shady tree on a hot weekend is a great way to relax and cool down.
Other articles you might like
How to get the most out of your air conditioner