ALDI fans rejoice! The German supermarket is back with another sizzling Special Buys promo − a 2.5L digital air fryer for just $39.99!
The air fryer made by Ambiano (a trademark brand of ALDI) comes with some pretty nifty features including adjustable temperature controls from 40°C to 200°C, a 60-minute timer, digital preset programs, LED touch display and overheat protection, just to name a few.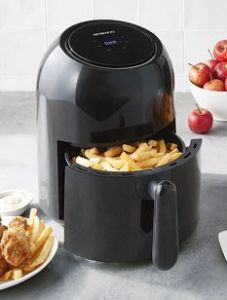 Other specs include:
2.5L pot capacity (2.3L fry pan/basket)
Non-slip feet
Removable trivet tray for easy cleaning
One-year warranty
Bargain price aside, this air fryer offers all the functionality and design elements you'd see in models from big-name brands like Breville or Kambrook, but for half of the price. Not too shabby!
And you know what else? Yes, there's more. In its Special Buys this week (Wednesday 3rd March), ALDI is also slinging its famous Expressi capsule coffee machines for $89.99 (pictured).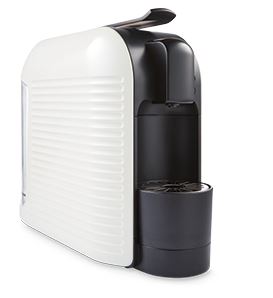 Available in black or white, ALDI's coffee machine comes with a 19-bar high-pressure pump, automatic start and stop function, capsule ejection, plus a programmable cup filling and integrated cleaning function. There's also an Expressi milk frother on sale for $39.99.
Special Buys are only available while stocks last. If you're looking to track down Special Buys before they sell out, check out ALDI's Facebook chatbot for stock availability in stores in your area.

Picture credits: JessicaGirvan/Shutterstock.com, ALDI (supplied).