If you want a great vacuum cleaner but don't want to pay premium prices, ALDI might be worth a visit.
On Saturday (15 December), ALDI will have three Dyson vacuums up for grabs in its middle aisles across the country.
Dyson's V6 Animal handstick vacuum is retailing for just $349, which is less than half the price of what Dyson's newest V8 Animal model costs ($899).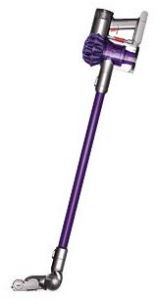 The V6 Animal comes with a motorised head for all floor types. It also includes a combination tool, crevice tool and a mini motorised tool to help remove pet hair and ground-in dirt.
In addition, it has a 400ml capacity bin and provides six minutes of run time on maximum power, or 20 minutes on minimum power without the motorhead. Its lithium ion battery requires 3.5 hours of charge time and can convert into a handheld vacuum for the small messes.
In terms of noise levels, expect 87 decibels – which is similar to that of a food blender. It weighs in at 2.11kg and has dimensions of 211mm (H) x 1180mm (L) x 208mm (W), plus it comes with a 1.8m cable.
There's a two-month warranty on this model as well as the model below.
Dyson V6 Slim
For another handstick vac that costs even less, this Dyson V6 Slim retails for $289. It's designed with a narrow motorised head tool for all floor types and can also convert to a handheld vacuum.
Expect the same run times with similar accessories. It also has a 400ml bin, 1.8m cord and produces 87dB of noise.
The main difference between the Slim and the Animal is the appearance and some design aspects, but in terms of technology, both feature Dyson's 2 tier Radial cyclones, re-engineered carbon fibre motorheads, pre-filters and 350W motors.
The downfall of these two older handstick models from Dyson is their corded design and shorter run times, but for small homes and apartments, the cheap prices might outweigh the drawbacks.
Dyson DC37C Origin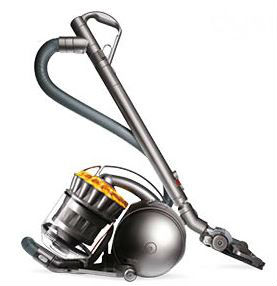 Aside from handstick vacs, Dyson also offers its unique ball design vacuums that can pick themselves up even if they topple over. ALDI's price for the DC37C vacuum is $379.
It's engineered for all floor types, according to Dyson, and comes with its Radical Cyclone technology for powerful suction – 1300W of power output to be exact. In terms of noise level, expect 83dB, which is slightly quieter than the two models above.
Dyson's DC37C comes with a dual mode floor tool, combination tool and stair tool, plus it has a 6.5m cord. It's also equipped with a HEPA filter to trap fine particles. Dimensions are 261mm (D) x 368mm (H) x 508mm (W) and it weighs 7.3kg.
Stocks are limited, so if you're planning to buy a Dyson vacuum from ALDI, be sure to get in quick!