Australians are turning to blenders to lose weight and improve their health, according to our research.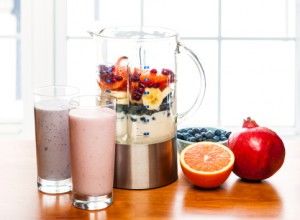 Canstar Blue found that three out of five adults who purchased a new blender in the last two years did so as part of a healthier lifestyle change. And 75% of those said their new blender helped them achieve their weight loss or wellbeing goals.
"For those who struggle to eat their recommended daily intake of fruits and vegetables, blenders can be an ideal solution," said Canstar Blue spokesman Simon Downes. "Blenders have never been such a prominent part of Aussie kitchens and the majority of consumers clearly see some health benefits from owning one – indeed 85% of those we surveyed said they would replace their blender if it stopped working."
But when it comes to keeping the weight off and maintaining a healthier lifestyle, experts insist that blenders are just one ingredient to long-term success.
Kate DiPrima, spokesperson for the Dietitians Association of Australia, says blenders can be a great tool for helping to improve diets, but it's also important people don't forget how to chew food – and don't consume too much.
"The big positive of blenders is that people are going to get more fibre-rich foods into them," she said. "And unlike traditional juicers, blenders keep in all the goodness.
"But people should also be cautious when shovelling food into their blender – because they might be taking in more calories than they realise. I'm all for people getting more beetroot and celery into their diets, for example. But the act of chewing fruits and vegetables is also important to help you feel full up."
Canstar Blue found that 46% of consumers don't use their new blenders as much as they thought they would, while 28% admitted it was an impulse purchase. And two in five said they turned to unhealthy food options.
Exercise physiologist and nutritionist, Dr Bill Sukala, says he understands why so many people fail to get the most out of their blenders.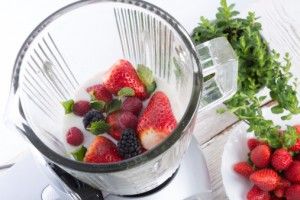 "A blender might help dieters trade the burgers for broccoli in the short-term, but a radical diet overhaul might be too drastic to maintain," he said. "I suggest incorporating a blender into your routine slowly over time and make changes for yourself that are realistic and sustainable.
"A blender is only a single slice of the healthy eating pie. A healthful lifestyle requires a multi-pronged approach which includes not only healthy eating, but regular physical activity, no smoking, alcohol in moderation, and stress management techniques."
How often do we use our blenders?
The Canstar Blue survey found that the majority of consumers use their blender a few times a week (37%) or a few times a month (29%). Just 15% said they use their blender every day and 7% use it more than once a day. One in 10 said they very rarely use it at all.
One person who does use her blender every day is Catherine Taouk. With a busy lifestyle, she says it has changed her life.
"My blender has become my daily fix – just after a morning coffee – to blend up all sorts of different creations," said Catherine. "At the moment it is mainly focussed on mega green smoothies of kale, spinach, celery, avocado, parsley, mint, kiwi, apple and grapefruit. It has changed my life to maintain and regulate my body and ensures that I am getting enough fibre and nutrition throughout the day.
"To be able to get a high dose of nutrients at that beginning of the day is essential as often I may not eat lunch until about 2pm, so the energy keeps me going. I love that I can get a medal in a blender and my body doesn't have to digest and break down the fruit and vegetables, and my body can focus the energy on other areas."
Nutribullet has picked up Canstar Blue's Most Satisfied Customers Award for blenders, with five-star ratings for performance (speed and quality), ease of use, ease of cleaning, consistency and overall satisfaction.
"Nutribullet comes with high expectations, but consumers are happy those expectations are being met with fantastic results," said Canstar Blue's Simon Downes.
"Consumers want to see a fantastic and consistent performance from their blender and that's what they're getting from Nutribullet."