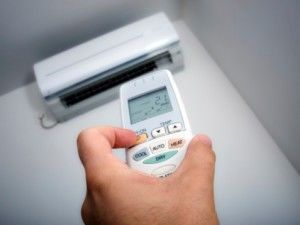 Many Australian households are set to swelter in the heat of summer as air-conditioners are sacrificed in a bid to save money on energy bills.
That's the upshot of new Canstar Blue research which shows that more than 1 in 3 adults (37%) plan to reduce the use of their air-conditioners in order to cut their electricity bills.
And despite experiencing some of the hottest average temperatures in the country during the summer months, 45% of survey respondents in Queensland admitted they were cutting back on their use of air-conditioning to save money.
The Canstar Blue survey, of 2,500 Australian adults, also shows that air-conditioners are the household appliance least likely to be replaced if broken down.
"It's worrying to think that so many households are prepared to endure the full force of summer just to save money on their electricity bills," said Canstar Blue's Simon Downes. "Not only will this make people extremely uncomfortable during the hot months, but it also raises concerns about potential health issues, especially for young children or the elderly.
"We know that the cost of electricity is the biggest financial concern for Australian adults, ahead of things like medical expenses, the cost of fuel and personal loans. So clearly many people are doing whatever they can to reduce their electricity usage – even if it means suffering in the heat of summer."
What's the solution?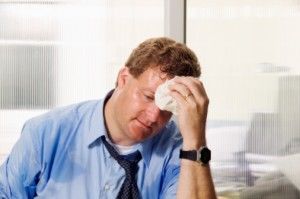 Instead of sacrificing your air-conditioning, what else could you do to reduce your energy usage this summer? Here are some suggestions:
1)    Say goodbye to your beer fridge. Would you rather stay cool, or have cold beer?
2)    Leave your oven alone. Make more salads and other cold foods during the summer months.
3)    Get your hands dirty. Wash your dishes the old fashioned way and give your dishwasher a break.
4)    Keep it cool. Use cold water when you do the washing and only wash a full load.
5)    Clear out your clothes dryer. It might take a bit longer, but the sun will dry your clothes for free.
Reducing the unnecessary use of other household appliances will mean you can worry less about the cost of keeping your home cool. And if you do plan to switch on your air-conditioner, here are some other useful tips for getting the best out of it.
1)    Make sure your air-conditioner is running as efficiently as possible. Clear the air filters and make sure no cool air is escaping from vents, doors or windows. And check the outdoor unit is clear of leaves or dirt.
2)    Avoid setting your thermostat at a colder setting than is necessary. It will not cool your home any faster, but could mean higher bills. Generally the best temperature to set your air conditioner at is around 24-25°C in summer.
3)    Keep your blinds and shades closed as much as you can. It might look anti-social – and dark – but when left open the sun can really heat up a room and negate the benefits of your air-conditioning.