Christmas 'tis the season to eat, drink and be merry, but a little too much celebration via food and drink can lead to larger love handles – just in time for Valentine's Day!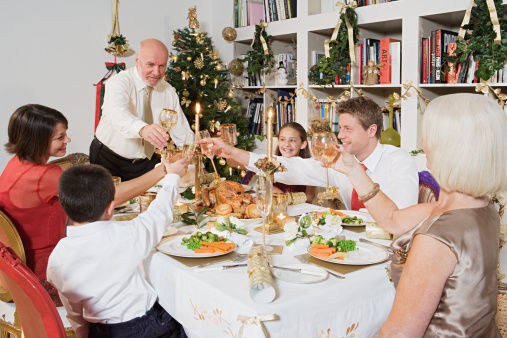 According to Dietitians Association of Australia spokesperson, Lauren McGuckin, weight gain over the Christmas period is a major contributor to excess yearly weight gain, especially for people who are already perhaps weight-challenged. "Christmas is just one day a year, but celebrations often stretch over a month or longer," she said. "So weight wise, this is a difficult time of year for many Australians."
Some tips to avoid the excess kilos over summer include:
Take advantage of the season. There are some beautiful season frits available at this time of year. Think watermelon, apricots, peaches and cherries. So rather than a handful of biscuits or snack bars, grab a handful of fruit to keep you going throughout the day.
Drink smarter. Yes, it's the season to celebrate – but you can have too much of a good thing! "If you drink, aim for two glasses of low joule non-alcoholic drinks to every alcoholic drink," said Ms McGurkin. "Try soda with a squeeze of lime or lemon. If you swap a glass of sparkling wine for sparkling water with a squeeze of lemon you will save 470kJ."
Instead of blending up a daiquiri, blend up a healthy, low-fat smoothie instead. Click here for some delicious blender recipes.
Eat mindfully. Yes, it's all delicious, but it's not a competition to eat as much as possible. Try to eat slowly, savour every mouthful and enjoy your food over the festive period. Be selective and stop eating once you are comfortably full.
Start your day with a healthy breakfast. Not only does a healthy breakfast get your body and brain into gear for the day ahead, you'll also be less likely to snack on unhealthy food before lunch.
And remember – extra kilos are more difficult to remove than they are to gain. Some preventative measures can get your New Year off to a healthier start.