David Jones is brewing up some seriously hot bargains with its selection of coffee makers, offering up to 60% off many small appliances. DeLonghi, Breville and Jura are among some of the brands to serve shoppers with huge discounts this Black Friday.
Here are the top three Black Friday deals we think coffee lovers might want to drink up before it's too late. But don't forget to compare these products and prices with other brands and stores to make sure you're getting the best value this holiday season.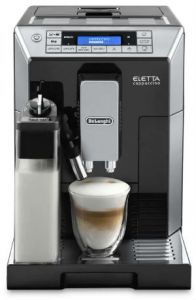 DeLonghi ECAM 45.760.B Eletta Cappuccino
Priced at $999, down from $1,949
Ever wanted to buy your own coffee maker? You can save almost $1000 on your dream caffeine-related purchase with the DeLonghi Eletta automatic coffee machine. The stainless steel appliance uses the brand's LatteCrema System, which is designed to add a 'dense and creamy froth' as well as a 'silky smooth texture' to every cup. The DeLonghi item also apparently contains 'bean to cup technology' to ensure your milk based drink produces the right density, colour and taste to suit you.
Other features include:
Automatic self-clean
Sensor metal touch control panel
Milk menu.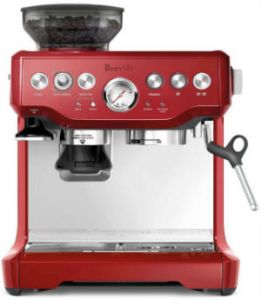 Breville BES870 Barista Express Espresso Machine
Priced at $649, down from $899
Before you get back to the grind, consider skipping the cheap drive-thru coffee and create your own quick pick-me-up with Breville's Barista Express Espresso Machine. The brand claims the appliance can turn beans to espresso in less than a minute, and allows you to switch between automatic or manual operation.
The Breville Barista Express contains an integrated conical burr grinder, which is said to tailor the amount of ground coffee poured into the portafilter according to your preferences. It similarly includes digital temperature control to produce water at a temperate the company says ensures 'optimal espresso extraction'.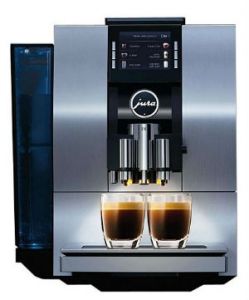 JURA Z6 Fully Automatic Coffee Machine
Priced at $2,599, down from $3,790
If you love grabbing a coffee at you local cafe but can't stand waiting in line, the Jura Z6 Fully Automatic Coffee Machine might be the closest you'll get to an at-home barista. And the brand claims it only takes a couple of steps to make the perfect brew. For flavour, the machine is said to use a Pulse Extraction Process to prepare a variety of drinks according to your preferences. The small appliance is also apparently designed to automatically switch between milk and milk foam with the touch of a single button.
Black Friday deals don't end there – retailers are also cutting prices on gadgets, televisions, headphones, and much, much more. Plus, Black Friday means you can save hundreds on Miele dishwashers, Dyson vacuum cleaners, and assorted appliances if you know where to shop.
And if you're looking for deals on mobile and broadband, check out the hottest Black Friday offers from Telstra, Vodafone, Boost Mobile and OVO Mobile.