It's the day you've been waiting for! Dyson vacuums are going on sale! Yes! Black Friday Sales might be the best time to pick up a bargain on a range of appliances from TVs and washing machine to Dyson vacuums. There are plenty of retailers slashing prices on its models and we've narrowed down a list from The Good Guys.
Black Friday Deals on Dyson Vacuums
Get up to 36% off Dyson vacuums at The Good Guys this Black Friday. Here are some of the biggest discounts:
| Model | RRP | Sale Price | % Off |
| --- | --- | --- | --- |
| Dyson V8 Animal Handstick | $749 | $479 | 36% off RRP |
| Dyson Cinetic Big Ball Animal | $749 | $599 | 20% off RRP |
| Dyson Cinetic Big Ball Origin | $499 | $397 | 20% off RRP |
| Dyson V11 Torque Drive Cordless Vacuum | $1,099 | $948 | 14% off RRP |
| Dyson Cyclone V10 Motorhead Handstick | $799 | $695 | 13% off RRP |
Source: The Good Guys, November 2019
Dyson vacuums on sale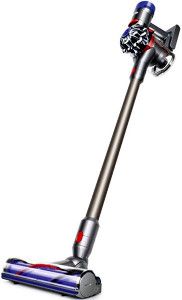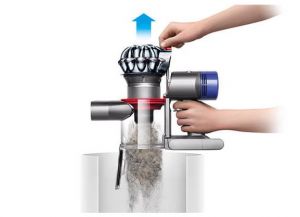 Dyson V8 Animal Handstick
Priced at $479, down from $749 – 36% off RRP
Dyson's V8 Animal Handstick vacuum is designed to suck up pet hair with its carbon fibre turbine cleaner head, featuring nylon bristles. It can convert between stick and handheld mode for smaller tasks such as vacuuming the couch, with a convenient bin emptying mechanism making it easy to dispose of all the dust and hair. Other features include:
Two Tier Radial cyclones to capture dirt
Whole machine filtration to capture allergens
It runs for up to 40 minutes and has two power modes, with the max power mode offering up to seven minutes of suction, and requires five hours to re-charge.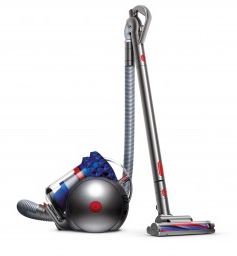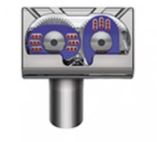 Dyson Cinetic Big Ball Animal
Priced at $599, down from $749 – 20% off RRP
For a barrel vacuum, you might like to consider this Cinetic Big Ball Animal vacuum. Similar to the model above, it's specifically designed for pet owners. While conventional barrel vacuums topple over from time to time, this ball design allows the vacuum to pick itself up, so that you can vacuum without interruptions. Accessories include:
Carbon fibre turbine cleaner head
Combination tool
Stair tool
Swivel hard floor tool
Tangle-free Turbine tool
Quick-release adaptor
Groom tool
The handle rotates in three directions to provide 360° articulation. Plus, it has a large 1.6L bin capacity with the maximum cleaning reach of up to 10.75 meters. Thanks to Dyson's technology, it's claimed to not have any filters to wash or replace, making it easier to maintain.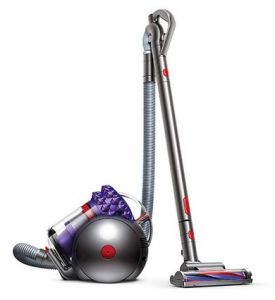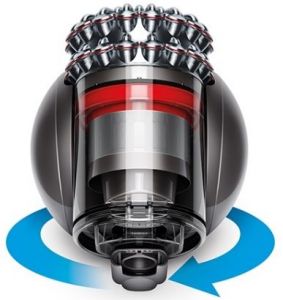 Dyson Cinetic Big Ball Origin
Priced at $397, down from $499 – 20% off RRP
This unit has the same Cinetic Big Ball design, which means it picks itself back up if it's knocked over. One of the biggest differences between this model and the one above is the additional accessories included. The Origin model only features a dual-mode cleaner head, a combination tool, stair tool and a quick-release adaptor. However, you can expect some of the same technology such as:
Dyson Cinetic science to capture fine dust and debris
Quick-release dirt bin releases dirt with one push of a button
Its wand can extend up to 125cm to help clean hard to reach areas such as vents and ceiling fans.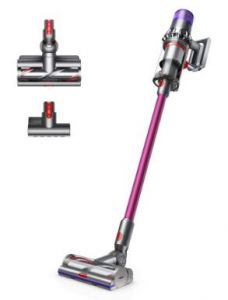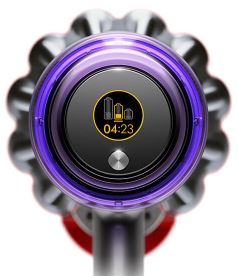 Dyson V11 Torque Drive Cordless Vacuum
Priced at $948, down from $1,099 – 14% off RRP
The latest stick vacuum from Dyson can now be found on sale. Featuring 20% more suction power than its predecessor, the V11 motor is said to spin at up to 125,000RPM. There are three vacuuming modes available:
Eco mode with a run time of up to 60 minutes
Auto mode that automatically adapts to the floor type
Boost mode to increase power to tackle those tough jobs
This vacuum also features an LCD screen that shows current performance, including the power mode, remaining run time, plus sends filter maintenance reminders and blockage reports. It can be stored on the wall-mounted charging dock.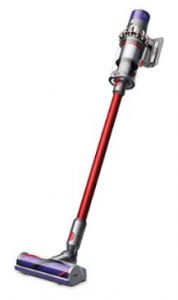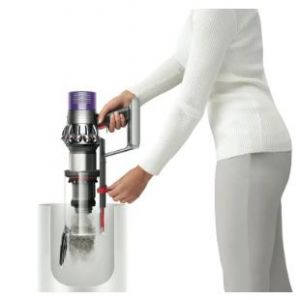 Dyson Cyclone V10 Motorhead Handstick
Priced at $695, down from $799 – 13% off RRP
Dyson's V10 vacuum also provides up to 60 minutes of suction power. It's designed for all floor types with three power modes to choose from, with a filtration system stated to trap 99.97% of particles. Plus, this vacuum is said to be acoustically engineered to absorb vibrations and dampen sound. Other tools include:
Drop-in docking station
Crevice tool
Combination tool
Thanks to its in-line configuration, it's stated to have 20% more suction power than the Dyson V8.
Bottom line on appliance sales
Dyson vacuums are a hot topic online but before jumping into any purchase, it would be wise to do your research so that you're not left disappointed. Nevertheless, with the latest Dyson vacuums typically costing over $1,000, Black Friday sales might be a good time to buy if you've had an eye on one of its models for some time.
Aside from vacuums, there are also many other bargains to be had this Black Friday on a range of other appliances, including TVs, washing machines and air conditioners, so be sure to get in quick before stocks run out.