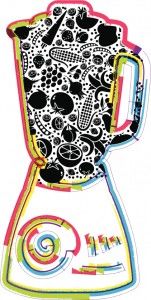 A recent Canstar Blue survey found that 28% of blenders in Australian kitchens were impulse purchases – but for those who bought them, the vast majority are very happy they did so.
It's probably fair to say that Nutribullet is one of the brands of blenders which consumers snap up as an impulse purchases. Indeed 22% of our survey respondents said they bought their blender after seeing a TV commercial – and Nutribullet is only available to buy through its 'direct response television' channel, with viewers directed to dial a 1800 number to place their order.
It's interesting to note that young Aussies in particular are drawn to this method of advertising, with 34% of Gen Y survey respondents declaring their blenders as an impulse purchase, while 28% bought theirs after seeing a TV add.
However you end up buying a blender – and we recommend doing your research to find the best product for you first – the vast majority of those who have purchased one are very happy they did, and would do so again. Even though 46% of the 900 adults we surveyed admitted they don't use their blender as much as they thought they would, a whopping 85% said they would replace their appliance should it stop working.
Our findings recently featured in a special Channel 7 report, which you can watch below.