Big W Microwave Ovens Review
Microwave ovens are the unsung hero of most modern kitchens, but you don't need to spend a fortune on one. Can Big W Contempo microwaves cover all the necessities without breaking the bank? Canstar Blue reviews Big W microwaves, their features and prices, to help you make an informed purchase decision.
The private label of Australia's own affordable department store Big W, Contempo appliances are designed to kit out your kitchen on a budget. When it comes to microwaves, which at their core are quite simple, many shoppers aren't looking to get something flashy and excessive. When you're just microwaving leftovers or zapping some popcorn for movie night, a cheap microwave should do the job perfectly well.
The three cheap and easy freestanding models currently offered by Big W all include a two year warranty – just hang on to that receipt!
Contempo Compact Digital Microwave 18L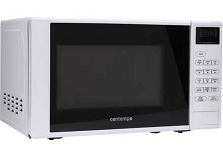 One of the cheapest microwaves around, Big W's smallest microwave costs just $48. There are nine auto cooking menus and five variable power levels, with a digital display and clock. Defrost settings can be used by weight or time. The push release door button is beneath the controls, which are touch pad buttons. Output power is 700W, which is on the lower side but is perfectly capable of getting all of your microwaving done. The exterior housing and face are white, as is the painted cavity.
Contempo Medium Digital Microwave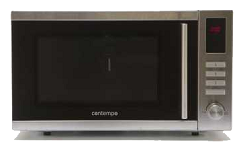 At nearly double the price of the compact model, the Contempo Medium Digital Microwave costs $99 and is a step up in a number of specifications. The microwave body and handle are made from stainless steel, with the door opened by the pull handle. It's more powerful, at 900W, but has one fewer auto menu options, with eight to choose from. Controls are a combination of smart dial and buttons – the buttons allow for selection of mode, with buttons for microwave, clock, weight defrost, time defrost, kitchen timer, stop/clear and start/confirm/30sec quick start. With the dial, you can select time, weight, and auto menus from the digital display. The auto menus include pizza, potato, broccoli, corn, carrot, beverage, pasta, and popcorn.
Contempo Large Digital Microwave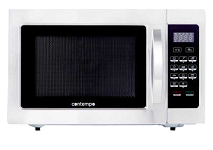 At the top end of the Big W Contempo microwave range, in terms of size and price, this $109 appliance is another stainless steel model, but has a quite different exterior design. The pull open door has a different handle (flat and curved, instead of the straight tube shape on the medium model), while the controls are all touch buttons. There are nine auto menus – reheat, carrot, corn, broccoli, pasta, potato, pizza, soup and porridge, plus buttons to set the power level (with five to choose from), or defrost (by weight or time). The exterior is stainless steel while the cavity is painted white. Power output is 900W.

Should I buy a Big W Contempo microwave?
If you're looking for a simple, cheap microwave that will get the job done but isn't anything fancy, Big W's Contempo brand has you covered. Naturally, they're cheap for a reason – they cut out all of the frills and extras you may find on more expensive products. This may include build quality. Whether or not the difference is worth it to you is a matter of preference.
Consider what you want from your microwave – if you're just looking to reheat meals, defrost frozen food to cook it and cook the occasional microwave popcorn, you may not get much extra mileage out of a premium brand. However, if you're an avid cook who frequently wants to use a microwave for more delicate tasks, or wants a multitasker that can do extra cooking tasks like steam, roast, or toast, you may want a more high-end appliance.
About the author of this page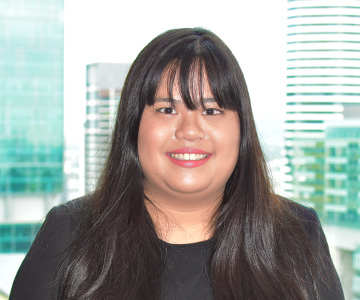 This report was written by Canstar Blue's home & lifestyle journalist, Tahnee-Jae Lopez-Vito. She's an expert on household appliances, grooming products and all things grocery and shopping. In addition to translating our expert research into consumer-friendly ratings reports, Tahnee spends her time helping consumers make better-informed purchase decisions on all manner of consumer goods and services, while highlighting the best deals and anything you need to be aware of.
What do customers think about Big W Microwaves?
In 2019, Australian customers gave Big W 3 out of 5 stars for Overall Customer Satisfaction for Microwaves.