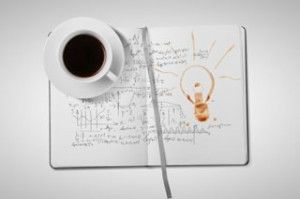 It's easy to appreciate a good cup of coffee. Great care goes into making them, and great pleasure can be evoked from drinking them. So, who wouldn't want to emulate this in their own home? Many Australians have taken up the challenge and become at home baristas, and they're putting in the legwork to ensure they buy the best coffee machine possible.
When asked how they went about their coffee machine research:
The largest proportion of survey respondents did theirs online (46%),
A third asked a retailer for advice, and
A quarter asked friends and family for their thoughts on domestic coffee machines.
While researching products online was reasonably popular, only 16% purchased their machine from an online retailer. By contrast, four in five Australians purchased their machine from a physical retailer.
Some made the decision on somewhat of a whim. Twenty eight percent of respondents to our 2013 survey admit they purchased their espresso coffee machine impulsively. Amusingly, 21% who responded to another survey did no research at all prior to their purchase.
The most important thing to remember is this: close to two in five have increased their coffee consumption since they purchased their new machine – so they must be reasonably happy with it.