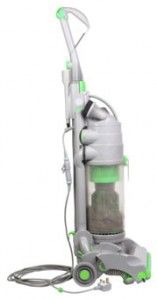 When it comes to purchasing a brand new vacuum cleaner for your household – whether new, additional, or replacement – functionality and features appear to be the #1 purchase driver. Based on research commissioned by Canstar Blue, Australians who own a vacuum cleaner (which is just about everyone) rate the key attributes in the following order:
Functionality / Features
Value for money
Brand
Energy efficiency
Design / Aesthetics
For both men and women, the order of importance was exactly the same. However, women (42%) paid even more credence to the functionality / features of the potential new vacuum cleaner as compared to men (34%). In contrast, men were slightly more likely than women to focus on value for money (31% versus 28%) and the comparison of different brands of vacuum cleaners (13% versus 10%).
These results are based on a representative sample of 2,461 Australians who have a refrigerator in their household and were surveyed by Colmar Brunton in 2013.