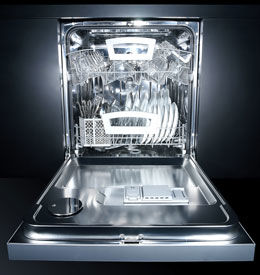 It is a dead heat when it comes to the most important attribute when purchasing a dishwasher. Based on research commissioned by Canstar Blue in 2013, 22% of respondents believe value for money and functionality/features are most important when purchasing a new dishwasher.
Respondents rated criteria in the following order of importance:
Value for money and functionality and features
Energy efficiency
Brand
Design/aesthetics
For men, value for money was the most important criteria, with 24% agreeing it was slightly more important than functionality/features (23%), and energy efficiency (17%). Women on the other hand, rated functionality and features as most important, with 22% saying it plays the biggest role in their purchase decision, followed closely by energy efficiency (21%) and value for money (20%).
These results are based on a sample of 1,456 Australians who have a dishwasher in their household and were surveyed by Colmar Brunton in 2013.