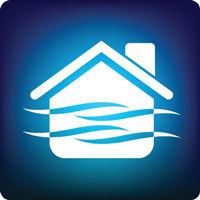 Having a domestic air conditioner is essential for most households in the Australian summer, however the running costs of air conditioners can sometimes lead to a higher than average electricity bill – highlighting the importance of understanding how to get the most out of your unit.
Here's our list of easy to implement tips to ensure you will cool your home down, without suffering extreme bill shock at the end of high usage periods.
Ensure all windows and doors are closed, even if they do not directly lead to the room you're cooling. By doing this, there is less chance that the cool air will escape.
Regularly clean your air conditioner's filter . Cleaning the filter will ensure the air conditioning unit will run at its optimum capacity. By removing the dust and grime that builds up over the filter there is more space for cool air to escape the unit. A clean filter will also help to prevent allergens travelling around the space when the air conditioner running.
Remember to turn your air conditioning unit off when you leave the house. Excessive periods of use will mean more regular services are required, and a significantly higher power bill.
By setting a timer you can ensure the perfect temperature is reached by the time you arrive home. It also means you don't need to leave the air conditioner running for excessive periods of time.
Remove any furniture that blocks air flow around the air conditioning unit. Doing this will mean good circulation and less chance of the unit overheating.
If possible, shade your outside windows. Awnings over the windows mean that less direct sunlight will make it into the air conditioned area through the windows. If your home doesn't have awnings, closing curtains and blinds will also help to decrease the heat entering the room.
Have your air conditioner serviced. Regular servicing of your air conditioner will mean the machine is running at its best all year round.