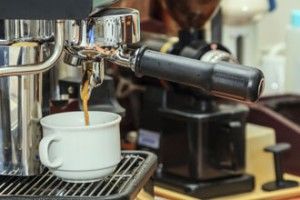 Australians love their coffee, but most people take theirs a little differently than the next person. Just look at our article on the different types of coffees available and you'll fast realise you can be as 'particular' as you'd like.
Australians making their coffees at home are similarly fussy. Half the respondents to our survey of espresso coffee machine owners always purchase the same flavour or brand of coffee for their machine. In another of our surveys published in 2012, more than a third of respondents told us they only purchase ethically sourced coffee beans / grinds.
Home-baristas are also quite confident in their abilities; four in five (from our more recent survey in 2013) are adamant their skills will result in great coffee for their guests. In fact, 58% hold their own brews in such high regard that they prefer the coffee they make at home to the ones bought from cafes.
So not only can domestic coffee machine owners afford to be picky, they can be cocky as well.