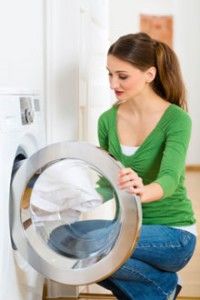 The modern day clothes dryer is a staple in many Australian homes, almost as much so as the iconic hills hoist clothes line. Because of this, we surveyed dryer owners in 2013 to see what they're doing with their appliances, and how laundry 'savvy' they are.
Nearly half consider themselves 'knowledgeable' when it comes to calculating the running costs of their machine.
Perhaps emboldened by this knowledge, two in five readily admit they use their dryer when they could easily throw clothes on the line.
More than a third are bolder still – placing dry clean only clothing in their dryers.
Two in five avoid ironing by using their dryer to rid their clean laundry of wrinkles.
Finally, close to two thirds feel comfortable leaving their appliance on when heading out of the house for a short time.
Somewhat amusingly, half our respondents also wonder why the clothes dryer lint is usually a greyish blue. If you're scratching your head, here's the answer.
In other results, we've rated clothes dryer brands to determine a five star award winner for your home. Head over to our results page to see who made the cut.