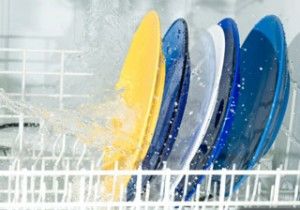 It appears dishwasher usage has declined in the last two years, with one quarter of people saying they have reduced their dishwasher usage. Reducing usage can be for any number of reasons. Our research showed that 24% say they have reduced usage to save money and 18% have increased their hand washing load to help the environment. The only appliances that have seen a higher rate of reduction are clothes dryers (42%) and air conditioners (41%).
Knowing which appliances to cut down on using can help if you're keen to cut down your electricity bill. When it comes to dishwashers, 45% of people claim to be knowledgeable on the cost of running this helpful appliance. Knowledge of air conditioner running costs was highest, with 61% of people claiming to be in the know, and was followed closely by clothes dryers at 59%.
These results are based on a representative sample of 1,456 Australians who have a dishwasher in their household and were surveyed by Colmar Brunton in 2013. With Canstar Blue, you can compare different dishwasher brands based on customer satisfaction ratings.