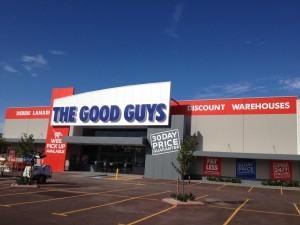 The Good Guys recently received Canstar Blue's Most Satisfied Customers Award 2014 – Electronics Retailers, so we caught up with Cathy Rennie-Matos, Manager Marketing Services, to find out how the company is keeping its customers so happy.
Not only was it the fourth year in a row that The Good Guys received the award for overall satisfaction, it was also the fourth time the Melbourne-based retailer has performed very strongly with regards to point-of-sale service.
In fact, Canstar Blue and The Good Guys recently featured on Channel 7, discussing the importance and impact of good in-store service.
Q: With top marks across all survey criteria, how does The Good Guys strike the perfect balance of offering great quality products and service, as well as value for money?
A: The Good Guys continues to grow both across its store network and online by maintaining a high level of customer service, lowest prices and a wide product range, which has seen it outperform its "publicly listed company" competition. This is reflected by customer satisfaction being at an all-time high. We put customers at the centre of everything we do, identifying their needs and delighting them both online and in store.
Q: Consumers want excellent point-of-sale service. How much emphasis is put on good service and are staff encouraged to approach potential customers in store?
A: To be a strong competitor and remain the best in our market, The Good Guys places a strong emphasis on remaining true to its core of delivering outstanding customer service with a customer-centric approach to retail. We put our customers at the centre of everything we do and maintain the philosophy that delivering strong customer service is essential for both business credibility and customer satisfaction. As a result, The Good Guys has the highest preference to shop in the industry.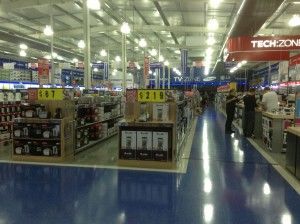 Q: Consumers have told us the layout of stores is important to them. How much thought goes into the layout of stores and how much emphasis is given to layout considerations?
A: The Good Guys stores are based on lifestyle needs so we strive to make it easy for customers to know what they're looking for and to be able to compare like-brands, making it easy to find information about the product and the best one for them. The Good Guys stores are consistent in their layout, so customers know what to expect when coming to The Good Guys.
Q: How has online shopping changed The Good Guys business?
A: We are constantly working on growing our online offering across desktop, mobile and tablet devices. This enables The Good Guys to reach customers whether they are researching products or shopping – when and how they like to do it. A balance and integrated offering online, coupled with physical stores, is what the customers want. In any given week, The Good Guys is in the top 20 most visited retail sites in Australia. A key aim of The Good Guys website is to provide customers with well-informed research prior to their in-store visit.