Benders have a place in many Australian households – and they do get used. Only 11% of respondents of our recent consumer survey said that they use their blender very rarely – all remaining of the 890 respondents said that they use their blender at least a few times per month. Indeed, 22% of respondents use their blender at least once per day.
Blenders also have a place in the kitchens of many Canstar Blue staff and a quick office poll uncovered some delicious blender-enabled recipes, including the following half-dozen: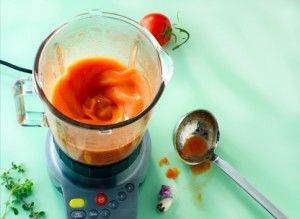 Jamie Oliver's Frozen Fruit Smoothies
Middle of summer? There's few things better than a healthy, cold and amazing-tasting fruit smoothie.
Delia Smith's Hollandaise Sauce
Eggs Benedict, anyone?
Julie Goodwin's Pea & Ham soup
The perfect use for the Christmas ham bone.
An office favourite during summer – your kids will love them as well.
Rockpool's Carrot soup with coriander yoghurt
Deceptively easy to make (according to our staff) and delicious.
Curtis Stone's Spicy Avocado and Sour Cream Puree
Amazingly good with just about anything.
There are plenty of other inspirational recipes available and interestingly, 75% of our survey respondents said that their blender has helped them achieve healthier goals. Click here to check out the blender brands that our respondents rated.