Home to year-round bargains, online retailer Kogan looks to have turned it up a notch over its Black Friday sales, offering further discounts on its range for bargain-savvy consumers. And while there's plenty on offer, Canstar Blue has looked into which TVs you can pick up without breaking the bank.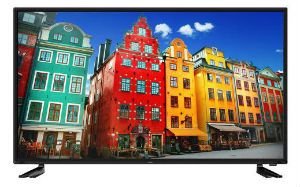 Kogan 40-inch Full HD LED TV (Series 7)
Priced at $269, down from $359
With a 6-star energy efficiency rating, the 40-inch Kogan model comes with plenty of features, meaning you can properly put your feet up without having to worry about your next electricity bill. With three HDMI ports, USB playback, and an attachable wall mount, it will look at home in any room of the house, and includes a 1920×1080 HD resolution that's set to impress.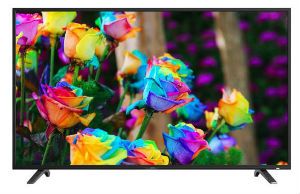 Kogan 55-inch 4K LED TV (Series 8)
Priced at $449, down from $599
Offering a 3840×2160 resolution in Ultra 4K, the 55-inch Kogan model utilises a LG panel for a clearer picture, helping you make the most of your movies and TV shows. With a USB port and four HDMI inputs, you won't be short of media playback options, with plenty of space for your favourite gaming console too. A wall mount is also available, meaning you can put it up in the living room, bedroom, or even in your man cave.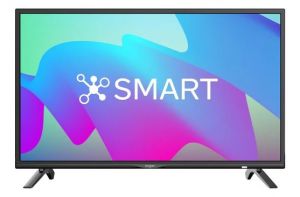 Kogan 32-inch Smart LED TV (Series 7)
Priced at $249, down from $289
If a smaller model is more what you're after, the 32-inch Smart model may be the TV for you. Including a Linux Operating System with Wi-Fi and LAN connectivity, the Smart TV enables screen mirroring for both Android and Windows 10 devices, handy for when you want to put something up on the big screen. With a 6 star energy efficiency rating, along with multiple USB and HDMI inputs, the Smart TV seems to have it all, making relaxing in front on the couch even more appealing come holiday season.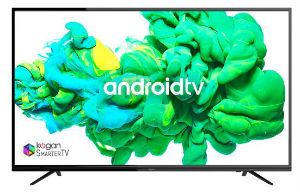 Kogan 43-inch 4K LED SmarterTV (Android TV)
Priced at $519, down from $599
Combining 4K visuals with Dolby audio, the Kogan SmarterTV looks to keep you and the family entertained, with two USB ports and three HDMI inputs also available for media playback. With Wi-Fi, ethernet and Bluetooth connectivity, your streaming service of choice – as well as your favourite websites – are readily available, helping you to catch up on the latest releases. Powered by Android TV, the 43-inch Kogan model features Google Assistant with voice search, allowing you to find your favourite show even if you can't find the remote.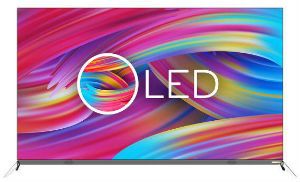 55-inch OLED Smart 4K TV
Priced at $1,499, down from $1,699
If you're after something a bit different, Kogan additionally stock and sell a variety of other brands, including the 55-inch OLED Smart TV. Containing a 3840×2160 4K resolution at 120Hz, vivid colours and deep blacks will transform your viewing experience, making it ideal for both casual watchers and movie buffs. Including additional features such as Wi-Fi and Ethernet connectivity, along with two USB ports and three HDMI inputs, you won't run out of uses for the OLED TV.
There's many more additional bargains on offer for Kogan's Black Friday Sales, with plenty of other TV models and brands for sale via the Kogan and Dick Smith websites. 
Black Friday deals don't end there – Kogan is also cutting prices on gadgets, headphones, and much, much more. Plus, Black Friday means you can save hundreds on Dyson fans, Dyson vacuum cleaners, Miele dishwashers, and assorted appliances if you know where to shop.
And if you're looking for deals on mobile and broadband, check out the hottest Black Friday offers from Telstra, Vodafone, Boost Mobile and OVO Mobile.