A washing machine is an essential appliance in Australian homes, but buying one means taking into consideration a wide range of factors such as energy efficiency, size, features, price and the ongoing debate between
front loaders
and
top loaders
. As a result, we've compiled a comprehensive washing machine buying guide to help you make the best purchase decision for your home and family. But before tackling the machines themselves, let's take a look at what you'll need to know before you buy…
What do I need to consider when buying a washing machine?
Before fronting up to your local appliances store, or punching in your credit card details online, it's important to consider some of the bigger aspects of buying a washing machine. You'll need to consider three main aspects:
Pricing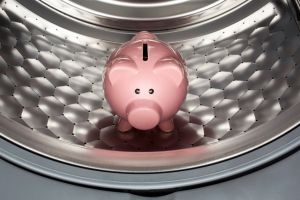 Probably the most important consideration of all is how much you're willing to spend on a new washing machine. As with most appliances, this is a trade-off between the purchase price and ongoing costs. More expensive washing machines have higher upfront costs, but are usually better quality (so they won't incur as many maintenance costs) and are more efficient (so will save money on water, energy and detergent). In general terms, you can expect to pay anywhere from $500-$2,000 for a new washing machine.
Longevity should also be a consideration – if you're renting your home or have other temporary circumstances, you may want to buy a cheap washing machine because you won't need a long-lived appliance. As a rough rule of thumb, top loaders tend to be cheaper than front loaders due to being less energy efficient.
Space
If you live in a small home or apartment with limited laundry space, then size is probably going to be one of your main considerations. Front loaders are generally more compact than top loaders, and their smaller front-mounted doors make them easier to access in a confined space.
Another determining factor is how much laundry you actually do. If you're in a household of one or two people, then a smaller washing machine – with a 4-7kg capacity – may be the most suitable, whereas larger households and families are likely to need a larger model with a capacity upwards of 8kg.
Type
We've compiled a list of pros and cons for both front and top loader washing machines. The bottom line is, however, that neither one is significantly better than the other – it truly depends on your individual requirements and preference. The main difference is that front loaders have a horizontally mounted drum which allows gravity to move the laundry around, whilst the drum of a top loader is mounted vertically and uses a centrally mounted 'agitator' pole to move the clothes. In a nutshell:
Front loaders: More compact, more water and energy efficient, and often considered to produce better cleaning results.
Top loaders: Generally cheaper to buy, have faster cycle times, and are a lot more flexible (i.e. you can add clothes mid-wash).
If you really can't decide between a front and top loader, and don't mind splashing out upwards of $900 on your new washing machine, take at a look at this model from Samsung (pictured). It comes with an appropriately-named 'AddWash' feature that allows you to add extra clothes mid-cycle, removing the greatest frustration of earning a front loader.
What handy features do washing machines have?
As you'll have gathered from the Samsung washing machine mentioned above, manufacturers are still coming up with new ways to make their particular models stand out from the crowd. Another brand that has a big reputation for innovation is Miele, largely because of its impressive TwinDos washing technology (pictured) that takes the guess work out of pouring in your laundry detergent and delivers fantastic cleaning results. But what other more standard features should you expect to find with a new washer?
Variable timer/delay start
One of the most common features on washing machines is a variable timer that allows you to control the duration of the washing cycle, as well as set a delayed start time. This can be useful for taking advantage of off-peak electricity rates, if you have them. Getting into the habit of setting your machine to start when electricity is cheaper could save you a tidy sum in the long-term.
Temperature control
Being able to adjust the water temperature of your wash is another useful feature. It allows you to tailor wash cycles to different fabrics that can require either the delicate wash provided by cold water, or the vigorous cleaning provided by hot water. Using cold water is usually just as good as hot water for most washes, and also saves you money by not heating up the water in the first place.
Different modes
Another common and very useful feature is washing machines having multiple modes to suit certain fabrics and wash types. Examples include dedicated cycles for bed sheets, dark or light clothes, delicate fabrics, heavily soiled articles and many more, all of which vary greatly based on manufacturer and the price of the machine.
Smart controls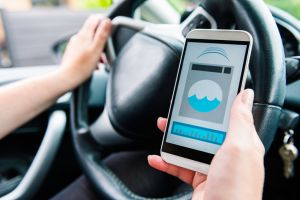 Some washing machine models are pushing the boundaries of how we interact with our appliances. New control methods include touchscreen interfaces that allow for increased customisation – a big improvement over standard mechanical controls of the past. Some top of the range washing machines even allow the user to control the unit remotely via a compatible smartphone – Samsung washing machines being the most prominent example. Smart controls can be useful for starting a load of washing before you arrive home, or to adjust the washing cycle after you have left the house – though automatic collection of your dirty laundry is probably some years away!
Now onto some more mechanical features…
Quality of materials – plastic or porcelain vs stainless steel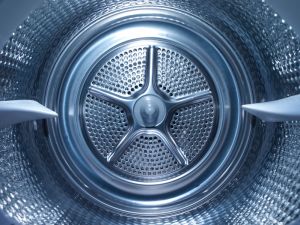 A feature which is heavily dependent on price and general build quality is the material of the washing drum. This is the most heavily used part of a washing machine, so the better the materials, the longer it should last. Cheap washing machines often have reinforced plastic or ceramic drums, whereas those of higher-end models are built from sturdier stainless steel.
Drive type
Modern washing machines drive their rotating drum in one of two ways – directly via an attached motor, or indirectly using a belt that connects the motor to the drum. A direct drive system has fewer moving parts and is therefore less prone to failure and noise, and also has greater control of the drum which allows for quick adjustments and different cycle options. The downside is that the motor needs to be specially designed to fit the washing machine's size and capacity to provide the right amount of power, which can result in higher prices.
What are the best washing machines?
So, you've done a bit of research into washing machines and decided you have a budget of X dollars, with a Y amount of space, and you want either a top/front loader. Great! Once you've explored these key areas, it's time to delve into some brands.
There is no singular 'best' washing machine out there – the one that's the best is the one that's right for you. However, we can point you in the direction of our customer satisfaction ratings, which review all of the major brands. These customer ratings are based on the responses of hundreds of consumers who have recently bought a new washer, so you can certainly take some guidance from their reviews.
Fisher & Paykel was rated five stars in the top loader category, while Miele earned a five-star review for front loaders, with Bosch and LG two of the other standout performers in the ratings. Let's take a closer look at these leadings brands and find out how some of their washing machines stack up.
Top loaders
If you've decided on a top loader, have you considered the following washing machines?
Fisher & Paykel WA1068G1 10kg
With a capacity of 10kg, this unit packs a punch when it comes to the sheer amount of clothes you can bundle in in one cycle. More suitable for larger households, this unit allows the washing of bulkier items such as doonas and towels with ease. It features smart-sensor technology, which will adjust water flow based on the load size. It also features an intuitive control panel, making it easy to select wash cycles and water temperature settings. Retailing for almost $1,400, it's at the pricier end of the market, but you're paying for Fisher & Paykel's pedigree and the fact it's a large capacity top loader.
LG WF-T6572 6.5kg
At the smaller end of the size scale is this LG with a 6.5kg capacity. It features LG's signature TurboDrum technology, where the drum spins clockwise – and the water counter clockwise. This ensures consistent washing of your clothes and could be particularly useful for more dirty batches of washing for getting in and agitating out the grime. In-built is also the 'Fuzzy Logic' load sensor, which eliminates wastage by sending load size and changing settings accordingly. It features seven different wash cycles, so you can choose one that best suits you and your needs of the day. Retailing for about $600, it's one of the cheaper LG washing machines you'll find – a real bargain!
Front loaders
If it's a front loader you've decided to spend your pennies on, then we suspect you may find these following models intriguing.
Miele WKH130WPS 8kg
At the high-end of the washing machine world, Miele tends to sit atop the pile. Made in Germany, Miele doesn't compromise on quality, and hence likely won't compromise with your wallet. This 8kg unit retails for the best part of $3,000, which places it squarely at the top-end of the market. Its capacity is relatively large for a front loader, this unit has a maximum 1600rpm spin speed, and this allows you to save energy by reducing drying time. Furthermore, it features a 4.5-star WELS water consumption rating and has 12 pre-loaded programs to suit a variety of washing needs.
Bosch WAW28460AU 8kg
Coming in with a mid-sized offering, Bosch is also a strong contender out of Germany. This particular washer is also made in Germany, and features a five-star WELS water rating. With this unit, Bosch says, you can choose to save time or energy. While front-loaders are generally good with both, Bosch goes one further and this unit is great if you're either on the go, or eco-conscious. Bosch claims this unit can save you either save 20 per cent energy, or 65 per cent in your time. It features an EcoSIlence Drive motor, which Bosch claims is quieter than a normal conversation – consult your deaf Grandpa for a yardstick though.
It also features an intelligent sensor to determine load size to adjust water levels accordingly. Notably, this unit also uses 57 litres of water per wash, which is fantastic when you consider many top loaders can use up to 120L or more per wash. Retailing for about $1,600, you'll realise the gulf emerging between the cost of top and front loaders, however this Bosch unit is pretty average in price and seems to offer good bang for buck.
Which washing machine should I buy?
As previously mentioned, the best washing machine is the one that's right for you. Though determining which one is right for you is a little trickier. The best place to start is your current washing machine (if you have one) – do you love it, or do you hate it? Why? If you think it's too small, then go larger, or if it's too noisy, then look at quiet models. Or if you don't like how it impacts your power or water bills, then choose a more energy efficient model. Whatever the case, we hope this review proves helpful.