It wasn't long ago that iRobot created the Roomba and brought The Jetsons' futuristic robot vacuum to life. And while we probably won't see any holograms or hover cars around anytime soon, we can still enjoy the same convenient and lightweight vacuums of the present.
To help you find a vacuum cleaner that's lightweight, we give you the dirt on a variety of handstick vacuums, barrel vacuums, handheld vacuums and robotic vacuums. Ordered by their weight, the list below contains a number of popular vacuums from brands such as Dyson, iRobot, Electrolux, Miele and Black & Decker.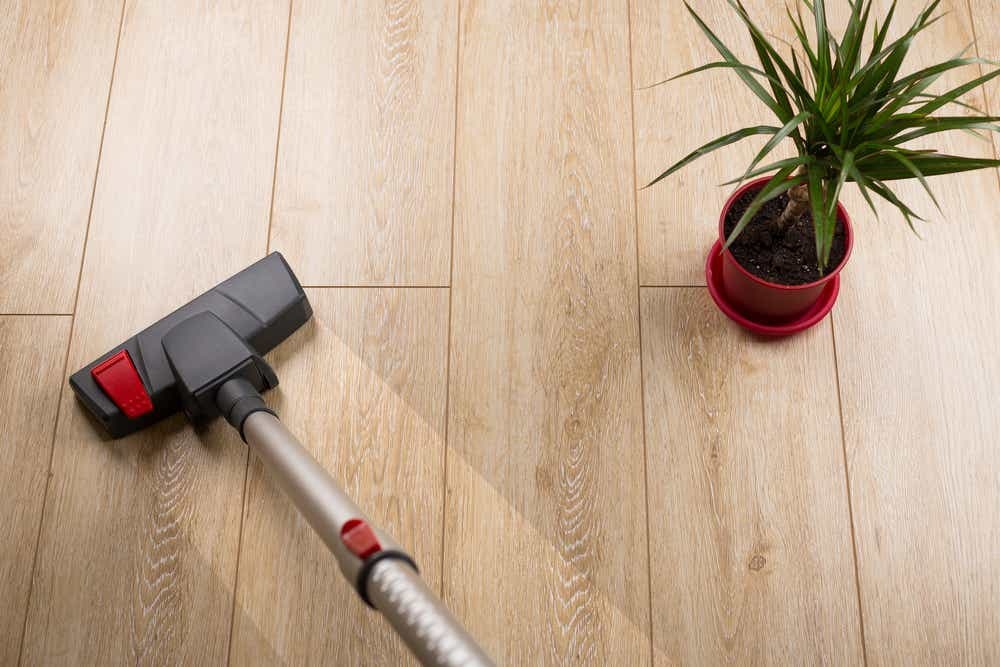 Lightweight Vacuums
From small handheld vacuums to larger barrel vacuums, we look at a variety of lightweight vacuum cleaners to best suit your home. The products listed below include:
| Model | Weight |
| --- | --- |
| Black & Decker 2-in-1 Pet Handheld Vacuum | 1.41kg |
| Dyson V10 Absolute Plus Handstick Vacuum | 2.7kg |
| Electrolux PUREi9 Robotic Vacuum | 3.3kg |
| iRobot Roomba 980 Robotic Vacuum | 3.94kg |
| Miele Blizzard CX1 Comfort PowerLine Barrell Vacuum | 8.46kg |
Source: Respective retailers, February 2019
Black & Decker 2-in-1 Pet Handheld Vacuum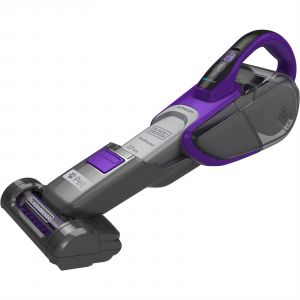 Is your furry friend making the house more ruff to clean? Having a pet can get hairy, but vacuums like the Black & Decker 27Wh Lithium-ion Cordless Pet Dusbuster Hand Vacuum are designed to be every dog owner's best friend. The Black & Decker 'DVA325JP07' is claimed to effectively clean pet hair from upholstery, stairs and the car interior.
Featuring a Motorised Pet Head specifically built to pick up pet hair, the vacuum includes a few clean solutions to a messy problem:
You can empty the dustbin without touching the dirt
It's equipped with a clear bagless dirt bowl
It has a washable bowl and filter
Some handy accessories include a 'Pull-Out Crevice' tool for hard-to-reach areas and a 'Push-in Brush' to use for dusting and cleaning upholstery.
Dyson V10 Absolute Plus Handstick Vacuum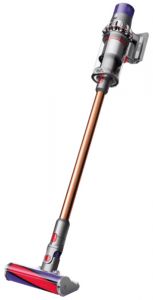 Having a vacuum with a lightweight design doesn't mean you have to sacrifice on runtime. The Dyson Cyclone V10 is designed to provide up to 60 minutes of battery life before it needs recharging, and can apparently store 40% more debris in the vacuuming bag than older models like the Dyson V8 Absolute cord-free stick. The cordless vacuum is also said to be equipped with Dyson's V10 digital motor, claimed to give the unit the same suction power as a full-sized corded vacuum.
Electrolux PUREi9 Robotic Vacuum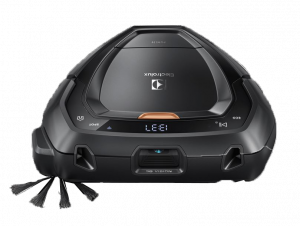 Dust bunnies aren't cute, especially when they tuck themselves into sharp corners. Thankfully, there are vacuums like the Electrolux PUREi9 robotic vac, which feature a triangle build to help you finally reach all those nooks and crannies.
Stop cutting corners and make the most of the 'Triangular Trinity Shape' and 'Power Brush' to clean corners and along walls. There's also no excuse for a dirty home when you can create your cleaning schedule, as well as control the robot straight from your smartphone.
PureFlow technology: creates powerful suction by increasing airflow through the brushless motor, XXL wide brush roll and XXL filter
Smartphone app: use the Purei9 app to access different features, including watching the robot clean the house in real-time
ClimbForce Drive: can climb over obstacles up to 2.2cm high
The smart home appliance also uses a smart charging system, which allows the Electrolux PUREi9 to return to its charging dock when it needs a rest and resume once it's ready.
iRobot Roomba 980 Robotic Vacuum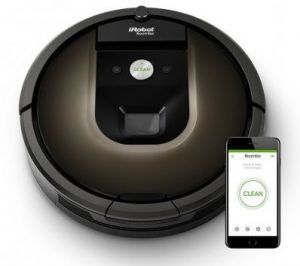 Can you get any lighter than something hands-free? Robotic vacuums are built for convenience, and when it comes to heavy lifting, the iRobot Roomba 980 can navigate rooms and automatically adjust itself to accommodate different surfaces. Plus, its AeroForce Cleaning system is said to automatically boost power whenever it reaches tough-to-clean areas on the carpet. You can even schedule when you want the Roomba to clean during the day by using the iRobot HOME app on your smartphone.
However, the high price tag might mean this robot vacuum won't be the only light item in the house, with the small appliance likely to empty more than $1000 out of your wallet. Nevertheless, unlike other types of vacuums, robotic vacuums like the iRobot Roomba are designed to fit a variety of users. This includes people with busy schedules as well as the elderly.
Weight: 3.94kg
RRP: $1,499
Miele Blizzard CX1 Comfort PowerLine Barrell Vacuum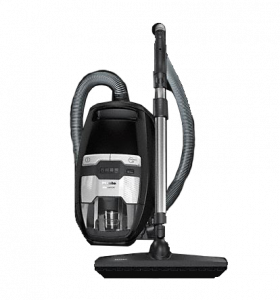 When you're shopping for a lightweight vacuum for your house in the barrel section, it might be hard to find. This type of vacuum requires you to drag a bulky barrel vacuum around the house, which increases the overall weight and not to mention the seemingly never-ending power cord that you'll inevitably get tangled in.
However, barrel vacuums tend to be more powerful than other types of vacuums, and can offer greater versatility due to the additional attachments usually included. This type of appliance is also suitable on a variety of surfaces, such as hard floors, carpets and stairs.
The Miele Blizzard CX1 Comfort Powerline is aimed to offer households a compromise between strong suction, versatility and weight. Some features include:
Comfort cable rewind with single-touch control: tap the footswitch to rewind the cable
HEPA AirClean lifetime filter: a system stated to capture all dirt, including any fine dust and allergens you won't be able to spot on the surface
Vortex technology: collects and separates any coarse soiling and fine dust
ComfortClean: the Gore CleanStream fine dust filter automatically cleans itself
This Miele SKMR3 contains the Parquet Twister XL, which includes an extra wide floor brush stated to make cleaning large surfaces 20% faster than some older Miele vacuums. Plus, it's apparently gentle enough to use on parquet and hard floors.
And there you have it – some of the lightest vacuums on offer. Handstick and robot vacuums tend to be lightest of the pack, however, if you're looking for more power and suction, perhaps a barrel vacuum is the way to go for you despite a heavier weight. If none of these vacuums sweep you off your feet, check out the link below to see plenty of vacuum cleaners from a ton of other brands, such as Hoover, Kmart Homemaker, Vax and Shark.