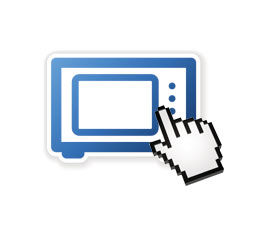 In an age of easy internet access, online ratings, and reviews, it can be argued that the standard purchase process of visiting a shop, selecting an item, and purchasing it on the spot has become antiquated…or has it?
Canstar Blue research shows that a large number of people (46%) still seek a retailer's advice before making their final purchase decision. That said, 34% of shoppers do leverage online sources prior to making their purchase.
A recommendation from family and friends is used by 12% of people, while one in four do no research at all before making their purchase. Interestingly, females are more likely not to research before buying (31%) than males (23%).
A majority of people still buy their microwaves from a retail store, with 85% claiming to have purchased at a retailer. Baby Boomers are most likely to  purchase from a retailer (90%), followed by Gen X (83%) and Gen Y (80%). Only one in 10 respondents purchase their microwave from a website.
It seems that there are no hard and fast rules on where to research your microwave purchase and where to buy. This was well illustrated when we asked Australians where they did their research and where they made the final purchase. Of those who did most of their research online, only one in two made their final purchase online. Only half of those who did their research at a retailer ended up buying from a retailer, and just 32% of those who researched at a retailer made their purchase online.
These results are based on a sample of over 600 people surveyed by Colmar Brunton in 2013 who had researched and purchased a new microwave in the last two years.