The vast majority of Aussies simply couldn't do without their microwave, with three out of five using it every day of the week.
That's one of the findings from Canstar Blue's latest survey on the subject, which also found ease of use to be the biggest driver of customer satisfaction when buying microwaves.
Microwaves are becoming more advanced and equipped with all sorts of impressive features. But our results suggest that many consumers are simply looking for a no-nonsense microwave that they can walk up to, press a button, and quickly heat their food.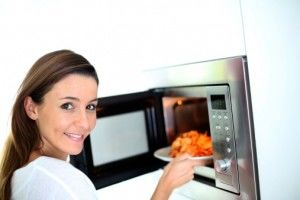 Microwaves represent the ultimate cooking convenience and most of us couldn't get by without them. They're perfect for days when you get home late from work and want something to eat as quickly as possible. Do you want to stand around for a couple of minutes trying to work out the appropriate settings, or do you just want a microwave that is easy to use, but effective? It seems many are looking for simplicity.
Drivers of customer satisfaction %
Ease of use 24%
Even heat distribution 20%
Functionality 19%
Value for money 16%
Appearance and design 10%
Ease of cleaning 10%
The survey found that very few microwaves are sitting idly by in kitchens, with 94% of respondents using theirs at least a few times each week. Baby Boomers (61%) were most likely to use their microwave every day.
Meanwhile 86% of the 1,010 adults surveyed, who have purchased a new microwave in the last year, said it was an essential appliance in their home.
Microwave use %
Every day 58%
A few times a week 36%
A few times a month 5%
Rarely 1%
Never 0%
We might love our microwaves, but many of us aren't as kind to them as perhaps we could be. One in ten people told us they have broken a microwave by not using it correctly, and the same number admitted they rarely or never clean it. For Gen Y survey respondents, that rose to 22% who rarely or never get their hands dirty.
Cleaning frequency %
Daily 18%
Weekly 42%
Fortnightly 15%
Monthly 15%
Rarely 9%
Never 1%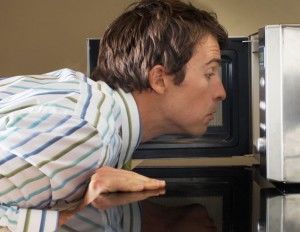 Breville has picked up Canstar Blue's Most Satisfied Customers Award 2015 for microwaves, scoring five-star ratings in the key research categories of value for money, ease of use and overall customer satisfaction.
LG, last year's microwave award winner, once again performed well but just missed out on top spot.
It's been a hugely successful few months for Breville, having also taken out a Canstar Blue Innovation Excellence Award for The Boss blender in September.