Miele has revealed its new range of "competitive price" dishwashers.
The new Miele Discovery G 4000 Dishwasher Range showcases why the brand has dominated Canstar Blue's customer satisfaction ratings for dishwashers, the company says.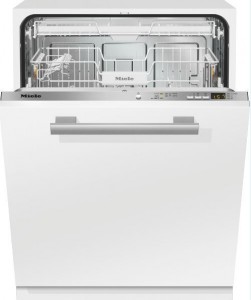 Miele has earned our consumer award for dishwashers in four out of five years since our website was launched in 2010, only briefly interrupted by the success of Bosch in 2013.
The ratings are based on the customer satisfaction scores of Australian consumers who have purchased a new dishwasher over a set period of time and results are comparative.
In 2015 Miele became the most successful manufacturer of household appliances based on our ratings, having also earned awards for its ovens and front loader washing machines.
Miele says its new range offers all the performance, durability, sustainability and convenience of its other dishwashers at a "very competitive price". Each of the G 4000 models has a 3.5 star energy efficiency rating, complemented by a 5 star WELs water efficiency rating.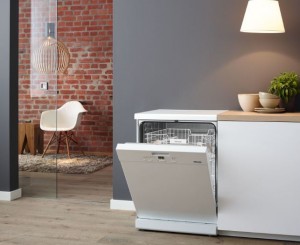 The sculptured stainless steel facia design and user interface take on the look and feel of the Miele G 6000 dishwasher series with centred displays and key banks.
And in a Miele first, the fascia on G 4000 models also include direct-printed graphics which indicate the temperatures for all wash programs.
The high-end appearance of the G 4000 Discovery models continues inside where "the innovative lower basket, with its hinged sections, offers a wide range of functions when stacking crockery, while the upper basket demonstrates flexibility".  In addition, grip areas make it easier to operate the upper and lower dishwasher baskets.
All G 4000 models have five wash programs while some accommodate a cutlery basket and others have a cutlery tray. Miele G 4000 dishwashers also feature ComfortClose, making them very easy to close.
This range is now available from Miele chartered agents from $1,199.