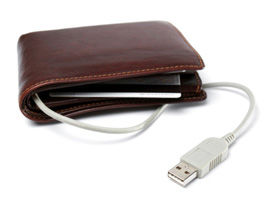 Saving money is always at the top of everyone's minds, and it seems never more so than at present.
With Australian households feeling the pinch, consumers have become increasingly budget savvy and employing a range of techniques to reduce their bills.
We asked almost 2000 Australians about their home appliance usage to find out which ones they used less in an effort to save money.
Their answers might offer you some guidance when looking to combat rising electricity prices and the cost of living.
Consumers told us they had reduced usage on the following appliances in order to save money (ranked in order of most likely to have seen reduced usage to least likely of those included in our survey):
| | | |
| --- | --- | --- |
| Rank | Appliance targeted for reduced usage | Consumers who reduced usage |
| 1 | Air Conditioner | 37% |
| 2 | Clothes Dryer | 36% |
| 3 | Dishwasher | 24% |
| 4 | Washing Machine | 19% |
| 5 | Espresso Coffee Machine | 15% |
| 6 | Vacuum Cleaner | 9% |
| 7 | Microwave | 9% |
| 8 | Refrigerator | 7% |
Reduced usage of home appliances in an effort to save money had a rough correlation when compared with an understanding those appliances cost to run.
For example consumers were most likely to reduce their usage of air conditioners – and we found our survey respondents best understand the cost of running these.
Clothes dryers came in second on our list of home appliance most likely to be the subject of cost cutting measures and also ranked second when it came to consumers' understanding of the expense incurred with their use, with 59% of respondents claiming to be knowledgeable or very knowledgeable in this area. Our respondents claimed the greatest amount of knowledge about the running costs of air conditioners (61%), while smaller appliances such as microwaves (38%), espresso coffee machines (32%) and vacuum cleaners (34%) were declared the most unknown. This is perhaps because small appliances don't have visible energy ratings like the larger white goods.
Energy ratings – a mandatory display for new appliances such as washing machines and refrigerators– provide a point of difference when shopping for home appliances and help consumers to know how much an appliance will cost to run.