If there's one thing shoppers hate, it's bad customer service. You'll remember bad service a long time after you forget how much you paid for something – and there's a good chance you'll tell your friends about it. So it's incredibly important for retailers to get their customer service spot on.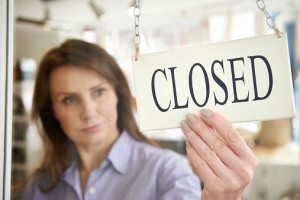 The golden rule of retail is that the customer is always right. But what about when they're not right? Shop assistants are on the front line of in-store service and can experience sarcastic, ungrateful and downright rude customers. Keeping you cool in those circumstances would be difficult.
For every customer service nightmare, there is a nightmare customer, as Jamie Doran knows first-hand. He worked in retail for some 14 years to help pay his way through education and has seen the best and worst of Aussie shoppers, including violent behaviour, an elderly shoplifter and woman who liked to defecate in the changing rooms…
"There were some fun times and there were some horror times," he said. "The first shoplifter I ever caught was an 80-something year-old woman with bolt cutters to steal denim jeans. My loss prevention training was being told to check juice cups because small tops fit in there – if the straw doesn't have condensation, then it's empty.
Customer service the key battleground for electronics retailers
"I also worked at a relatively high-end department store where a gentleman – I use that term loosely – wasn't exactly feeling like himself and punched my store manager in the face. It took two police officers to tackle him to the ground, right in my department where there was only three of us.
"Another girl liked to go to the bathroom on a certain brand of jeans on two different floors in the fitting room. It happened multiple times from the same person, the same brand, so no way was it an accident. And once someone else went to the bathroom in the middle of the aisle and there were no cleaners available."
Jamie also experienced customers who yelled at him because the store didn't have the correct size clothes, as well as customers who would "loiter around after closing time, making us miss our buses home".
So the next time you feel yourself getting a bit hot under the collar because you think the customer service is lacking, just take a moment to calm down and remember that shop assistants are people too. Always treat others as you like to be treated.