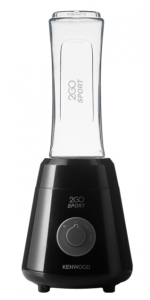 Blenders have never been so popular, and as more and more Australians look to them as a useful healthy-eating tool, the manufacturers are continuously dreaming up new, more innovative ways to give consumers their mix fix.
Bench top blenders remain the most in-demand, but the clunky old appliances of the past have given way to a new generation of slimmed-down, more powerful models – some of which aren't much bigger than a 2 litre bottle of water.
But our collective thirst for new and more efficient options to cater for busy lifestyles has led to the rise of even smaller, super-skinny models known as "mini", "to go" or "personal" blenders and smoothie makers, which often come with their own sports drink bottles so you can throw your favourite fruits together and get moving as quickly as possible.
Kambrook's "Blitz2Go", Sunbeam's "GoBlend" and Kenwood's "2Go Sport" are just some examples in this latest, relatively low-cost, blender rev-olution.
"Smoothie makers and personal blenders are incredibly popular due to do two contradicting trends," said Eleanor Moss, Kenwood Marketing Manager for the De'Longhi Group. "Health and wellness is growing in awareness and consumers are recognising the power of nutrition in maximising their holistic well-being.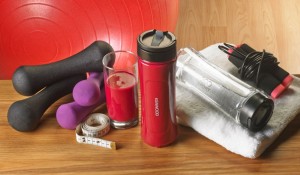 "Historically, being conscious of nutritional in-take has been perceived to be time-consuming for consumers – for example, finding the time to cook from scratch. As we know, everyone has less time and ever busier lives. The challenge for consumers is to maximise their nutritional intake in a quick and convenient way. Smoothie makers give consumers the tools to create personalised nutrition in a way that fits into their lifestyle.
"Personal blenders have become very popular recently for quick, on-the-go nutrition whilst bench blenders continue to deliver for consumers who want a more versatile solution. For example, a parent who wants to create a larger quantity for their family, or those who want to add nuts and seeds to their recipes and are looking for fine and course grinding control."
This new generation of active lifestyle blenders may not pack the same punch as some bench top blenders – including the likes of NutriBullet and Nutri Ninja – but the upside is they're a lot cheaper. At around $50-$70, they represent pretty good value. And with around 300 watts, their motors should easily get the job done if all you want is a blender to quickly blitz through some bananas and strawberries, for example.
Compare different brands with our customer satisfaction ratings for blenders.