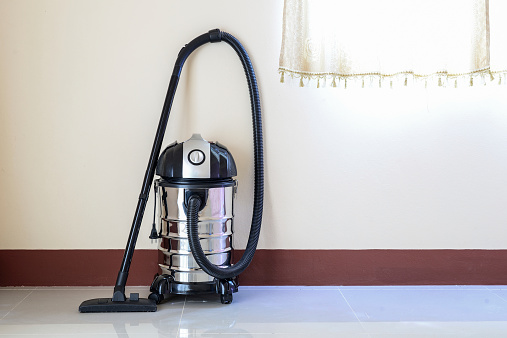 Living in a small unit or a tight-on-space townhouse with nowhere to hide your vacuum cleaner? No problem! Let us show you some hints and tips for storing your vacuum between uses.
Some vacuum cleaners have a detachable specifically so they can fit into tiny cupboard spaces; as far back as 1966, educators like Alice Burton and Dr Virginia Trotter were looking for easier ways to use and store vacuum cleaners. They suggested attaching a hook to the back of the cupboard door to hold up the long hose or head attachment of the vacuum.
How to store your vacuum cleaner
These days, of course, you could try something specially-made from IKEA. IKEA Australia has a wonderful little contraption for keeping your vacuum cleaner hose out of the way you're your vacuum cleaner is not in use – for only $9.99! (For more detail, see their Variera product).
They also have storage units for cleaning items including vacuum cleaners, which fit right inside a thin pantry cupboard in your kitchen.
Other tips include storing your vacuum under the bed or sink, so that you can simply roll it out when needed.
An option for those in a house-share situation is to hang less and fold more. That way, your vacuum cleaner can live in your larger closet space while your shirts and shorts live on the closet shelves.
As for the size of the machine itself, Canstar Blue studies conducted by Colmar Brunton this year showed that Dyson customers were the happiest with the size of their vacuum cleaner – not too big or too small.
If an upright is too big for your space and a handheld is too small, you can also consider trying a robot vacuum. Its small size and flat shape make it amazingly easy to store, and it takes on the physical effort of what is normally a big job.