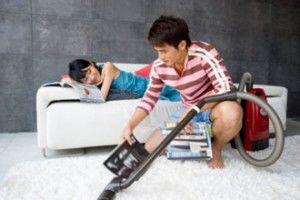 Most Australians (90%) say that they have not changed the way they use their vacuum cleaner in any way over the past year. A very small number cite environmental reasons (6%) and also a bid to save a few dollars (9%) as reasons why they have reduced everyday usage of their vacuum cleaner. It's hardly the biggest drain on electricity, which explains why it's not the focus of people's efforts to change the frequency and way in which they use their vacuum cleaner.
With regards to vacuum cleaner running costs, only a third believe they are fully understand the typical costs involved around electricity usage. This is largely explained by the relatively low impact of vacuum cleaner usage, and right up there with espresso coffee machines (of the eight major household appliances studied) in terms of limited consumer concern for running costs.
These results are based on a representative sample of 2,461 Australians who have a vacuum cleaner in their household and were surveyed by Colmar Brunton in 2013. With Canstar Blue, you can compare different vacuum cleaner brands based on customer satisfaction ratings.