Tired of constantly sweeping up debris from your polished floorboards? Sick of dusting off the couch you paid so much for? A vacuum cleaner helps take a little of the labour out of cleaning, enabling heightened speed and efficiency. But with so many options on offer it becomes difficult to know which type of vacuum cleaner will be most useful.
To help with all your vacuum-related needs, consult our product buying guide to help you choose the device best placed to leave your home spotless.
What types of vacuum cleaners are there?
There are five main types of vacuum cleaners out there, each with their own strengths… and weaknesses. Read on to see which one is right for you and your home.
Canister/Barrel vacuum cleaners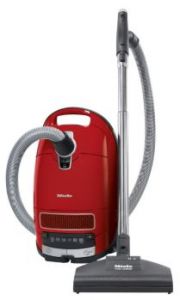 Canister vacuum cleaners (or barrel vacuum cleaners) consist of a wheeled body section, containing either a bag or a vacuum cylinder, which is attached to an extendable hose that has interchangeable nozzles. This variety of vacuum is one of the most versatile, with the wheeled body being relatively light and easy to move around, as well as able to clean in a variety of spaces due to the interchangeable heads. These models also possess considerable suction power for sucking up ingrained dirt.
Who should buy a canister/barrel vacuum cleaner?
Canister vacuum cleaners are very versatile and usually come with a variety of cleaning heads and attachments, making them appropriate to use on most surfaces and in hard-to-reach places. Canister models are great for use around the home or office; however its size may make it a little cumbersome when it comes to cleaning the car.
Price of canister/barrel vacuum cleaners
There are many models of Canister vacuum on the market which range considerably in quality and price. Prices are generally from $100-$500, however you may find barrel vacuum cleaners priced as cheap as $50 at certain discount retail stores. Keep in mind that price isn't necessarily reflective of quality – you probably don't need to spend big money on a vacuum unless you have a large home, own several pets, or just really love vacuuming!
Upright vacuum cleaners
Upright vacuum cleaners consist of a cleaning nozzle and a vacuum bag or chamber integrated into a single unit, which is controlled using a broom-like handle above the ensemble. They are more compact and generally faster to use than canister vacuum cleaners due to their ease of handling. Their design and lack of interchangeable heads, however, makes them too cumbersome for use on anything but the floors and carpet.
Should you buy an upright vacuum cleaner?
Upright vacuum cleaners, like canister models, are a good choice for a wide variety of different people. Their greater focus on floor cleaning and maneuverability means they are good for people with medium to large floor spaces, such as single-storey homes. Upright cleaners are fast, efficient and sometimes cordless, making them the model of choice for people with little time for cleaning. That said, if your home is packed with furniture, or your furniture is the kind that sits close to the floor, you may struggle to clean certain areas of the house and you may need to move furniture to access all areas. You will also probably need a handheld vacuum to clean what your upright cannot reach.
Price of upright vacuum cleaners
Upright vacuum cleaners are generally more expensive than the barrel vacuums. Once again you can expect prices to range quite considerably, this time anywhere from $200-$700. Cordless and bagless models are among the most expensive.
Robot vacuum cleaners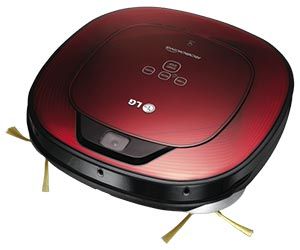 Robotic vacuum cleaners are small, autonomous robots with inbuilt suction that clean specific areas at regular intervals. Most models have several inbuilt movement patterns for different levels of cleaning, and more expensive models have sensors that map out rooms to ensure thorough and consistent cleaning. They are programmed to return to their charging stations when low on power, and can be set to clean at convenient times, such as when you're out at work during the day or asleep at night.
Their compact size – usually circular and less than 10cm high – allows them to clean in hard-to-reach places, such as underneath furniture, however the downside to their shape is that some robotic cleaners struggle to clean corners of a room. Robotic Vacuum cleaners will also tend to have reduced suction and limited battery life compared to larger models. Their limited mobility also restricts them to flat surfaces, and some models can't cope with certain carpets and fabrics.
Who should buy a robot vacuum cleaner?
Robotic vacuum cleaners are ideal for people who are too busy (or, let's be honest – too lazy) to spend a significant amount of time cleaning, or those who have a large amount of floor space that would be impractical to regularly clean. Unfortunately, research by CHOICE has found that robotic vacuum cleaners do not have a strong enough suction to clean hidden dirt in the carpet which will build up over time and create stains.  So while robotic vacuums can be used to make the carpet look nice – it's no real replacement for traditional models. With this said, robotic vacuums still do quite a reasonable job at cleaning hard floors.
Price of robotic vacuum cleaners
If you think having a robot to do your cleaning comes cheap, then we're afraid you're wrong. Prices for a decent robot vacuum cleaner begin at around the $500 mark and go anywhere as high as $1,500. While you have probably come across robot vacuum cleaners for less than $200, chances are their suction wouldn't be enough to clean your carpet very well at all. As technology in robotic vacuuming continues to improve, however, expect prices to fall.
Handheld vacuum cleaners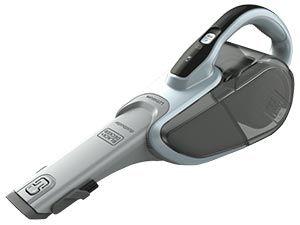 Handheld vacuum cleaners are much smaller and lighter than their heavyweight counterparts, and as the name suggests they can usually be used with just one hand. They are useful for cleaning hard-to-reach places such as behind furniture, the contours of the car's interior, or the tops of high cupboards and shelves, and can be ideal for quickly sucking up small amounts of material that would otherwise require a larger cleaner.
On the flipside, their small size means they lack the powerful suction and large capacity of bigger vacuums, and their cheaper price often means a lack of specialised features such as interchangeable heads. Additionally, you'd be hard-pressed to clean your entire floor with these appliances.
Who should buy a handheld vacuum cleaner?
Handheld vacuums are well suited to small households and apartment dwellers, as their compact size and low price makes them perfect for people whose cleaning needs are infrequent and undemanding. However, you'll always need a vacuum cleaner that can clean up your floor as well, and will therefore still need to look for a conventional model.
Price of handheld vacuum cleaners
Handheld vacuum cleaners can do a lot less than other models, so it's expected they are a lot cheaper. Depending on what you're after, a handheld vacuum cleaner should cost you around $20-$120.
Wet and dry vacuum cleaners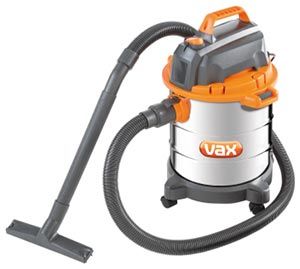 Wet and dry vacuum cleaners are designed to clean up far more mess and debris than most household vacuums. They have the same general design as canister vacuums, and come in both wheeled and wearable backpack styles. They contain inbuilt liquid pumps for separating dry and wet mess, and often have a reverse suction function that turns the vacuum into a blower for dislodging stubborn debris.
Wet and dry vacuums are often used in commercial or industrial environments, meaning they are far more powerful than canister or upright vacuums, and are generally more expensive to boot.
Who should buy a wet and dry vacuum cleaner?
Wet and dry vacuums are more heavy-duty than most consumers will need, but they are still useful in the right setting. They are best suited to environments where daily cleaning is necessary and heavy amounts of mess and debris are commonplace. They are most useful to people who have to vacuum a large space that sees frequent mess, debris or spillages.
Price of wet and dry vacuum cleaners
These vacuums are definitely the most powerful on this list, and so you'd expect them to be the most expensive. The price for a wet and dry vacuum cleaner starts at around $600 and can be as much as $2,500.
Handstick vacuum cleaners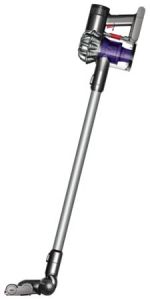 As the name thoughtfully implies, the Stick is a handstick vacuum (this seems to be a common theme) that is cordless. It features 20-75 minutes of battery time, depending on the model. Shorter runtimes forces you to compete against the clock to get your vacuuming done and get on with life. It comes with a detachable wand and motorised floor tool to make cleaning a breeze, and is light in weight so vacuuming isn't like weightlifting.
Who should buy a wet and dry vacuum cleaner?
With shorter runtimes, stick vacuums might be more suitable for smaller homes and apartments. They are generally lightweight and easy to use, which might make life a whole lot easier for some. If you're one to also have a lot of hard to reach spots or simply don't like luging around a heavy barrel behing you, then perhaps a stick vacuum is the way to go.
Price of wet and dry vacuum cleaners
There are different models in the Stick series, but the cheaper ones retail for around $1000, and the higher-end models exceed $900. Overall, Dyson currently sits at the top of the price range but its pedigree is unmatched.
What features should I consider in a vacuum cleaner?
Dust filters (e.g. HEPA filters)
If you're an asthmatic, have dust allergies, or have any other respiratory problems, make sure the vacuum cleaner you buy has what's called a HEPA filter ('high efficiency particulate air' filtration). This is a standardised filtration system that traps fine particles of dust to prevent inhalation or further mess when emptying the full vacuum cleaner. These filters need to be cleaned regularly to maintain their effectiveness.
Adjustable and interchangeable accessories
Depending on their type and price, vacuum cleaners come with different amounts of customisation. For example, canister vacuums usually have telescoping tubes for cleaning hard-to-reach or delicate areas, as well as suction heads that are height and angle-adjustable. Along with other types of vacuum such as uprights and handhelds, they usually come with several different nozzles. These can include brushes for more effective fabric cleaning, narrow nozzles for hard to reach areas, and rubberised ends that are better to scrape up dirt on hard surfaces. If your cleaning tends to include a variety of surfaces and places, consider buying a customisable cleaner.
Bag or container?
There are two ways in which vacuum cleaners store waste material:
Vacuum bags, which are interchangeable and can be disposed of when full
Vacuum containers, which are integrated into the vacuum itself and can be opened and emptied
Container model vacuums are becoming more common these days, as they are much more environmentally friendly. Furthermore, while the initial price for a container vacuum is generally higher, the long-term savings on replacement bags may offset this depending on the owner's level of use. For a short-term solution, bag-based cleaners are usually cheaper and can be simpler to operate.
Power supply
Vacuum cleaners are powered either by rechargeable batteries or by being directly plugged into an outlet via an extendable cord (usually housed within the body of the appliance). Battery-powered devices are much more portable and convenient without the hassle of an extension cord, but have limited battery life and are usually more expensive than an equivalent power cord model. Essentially it's up to you to decide whether to place more importance on convenience or price.
The Dyson vacuum cleaner that's no pushover
What vacuum cleaner should I buy?
As you can see, there are a number of pros and cons to most models of vacuum cleaners. Generally speaking, mid-priced vacuums will provide the best balance of value and performance. If you have expensive carpets, then it's of course in your best interest to purchase a higher tier vacuum, however if you only have hard floors, stick to the cheap ones as you probably won't need powerful suction. As for the model you should pick, a safe bet would be to purchase a canister model as they are the most versatile. In saying that, consider all the pros and cons discussed in this article to work out what will work best for you.
If you're in doubt, then consider that Shark vacuum cleaners took out our latest Customer Satisfaction Awards, earning five stars overall. In hot contention were Bosch and Dyson vacuums with four stars apiece, so it may be worthwhile looking at these three brands when choosing a vacuum cleaner.
Shark vacuum cleaners
Best-known for their TV infomercials, Shark vacuum cleaners do more than just lift bowling balls up as a gimmick. Have a look at some of the best vacuums in their range:
Rotator Pro Lift Away
Probably the most recognisable vacuum from the TV ads, the Lift Away competes with the big boys at a much lower price range. Retailing for almost $200, the Shark Pro Lift Away packs a punch when it comes to features. It's an upright vacuum, so you'll save your back some grief. It also features anti-allergen complete seal technology, cyclonic action, the famed 'Lift Away' mode, and a pivot head, swivel steering and washable filters. In this comprehensive list, Shark also manages to include endless suction power to its list.
Rocket 'Truepet' Handstick

As the name suggests, the Truepet is ideal for the household that owns a loveable but incredibly hairy pooch or cat. Similar to the Lift Away, it's an upright vacuum, but has a motorised powerhead that is effective for cleaning carpets. Also included is the Mini Pet Turbo Tool, which is handy for those tricky areas on the couch for removing hair.
Retailing for almost $400, it's a pricier unit, but if you're serious about pet hair then we suspect the Truepet will be in your sights.
Bosch vacuum cleaners
From power-tools to dishwashers to vacuum cleaners, German giant Bosch makes a variety of appliances for your home. See a couple of models in the range below:
'Athlet' Cordless Handstick
As the name suggests, you might well feel like Steve Hooker winning the pole vaulting gold medal with this vacuum in your hands. Similar to the Shark vacuum cleaner above, the Athlet is a handstick vacuum, but retailing for almost $500, it's priced a bit higher, and for good reason. At 2400 watts, it packs a punch with its lithium-ion battery and quick charging capabilities. As you can probably gather, it's a bagless vacuum cleaner, and it features a flexible nozzle joint and soft-touch handle to ensure comfort while vacuuming.
Overall, it's a no-fuss handstick vacuum that stands out with its no-frills, powerful cordless vacuuming.
Relaxx'x All Floor Specialist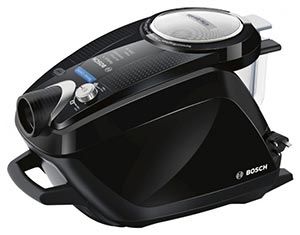 If there wasn't an apostrophe between those X's you'd think this was for another type of appliance. Thankfully, despite its sexy name, the Relaxx'x is simply a no-fuss, powerful vacuum.
A barrel vacuum, it packs a punch with its 2200w motor and its bagless capacity is three litres. As the name suggests, it's designed for both hard floors and carpet, and is sure to make short work of Fido's dog hair. To make pet hair pick up a breeze, the Relaxx'x has a Pro Animal Turbo brush included. Retailing for $849, it's a higher end vacuum and one for larger homes with pets.
Dyson vacuum cleaners
Everyone knows who Dyson is – they have been one of the more popular, innovative brands for many years. Many people think of them as strictly a high-end vacuum brand, but surprisingly there are some cheaper models in their line-up. Let's have a look at a couple below:
Origin Bagless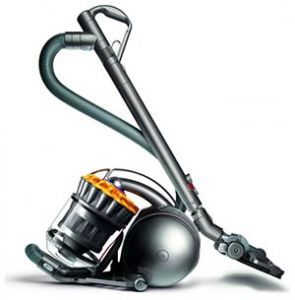 This is the model that kicked-off Dyson's fame and made other manufacturers take note. As the name suggests it's a bagless, barrel unit. It's designed for a variety of floor types with its Radial Cyclone Technology. This improves airflow and suction, and increases efficiency to reduce turbulence and maximise pressure. Its ball chassis keeps a low centre of gravity, which makes for a more stable vacuum.
Further, the motor is attached to the housing that features sound dampening. Retailing for almost $500, it's at the cheaper end of Dyson's range, and if you're sure you want a Dyson then this could be the model for you.
Which brand is best?
After determining what type of vacuum you desire and what your household needs, it's worth considering the brand that tickles your fancy the most. There are a lot of vacuum cleaner brands out there, but the three mentioned above are some of the consistent high-performers in our customer reviews, which is a good indication. Really, we say, you can't go wrong with either brand. In the end the best vacuum cleaner for you is the one that suits your needs the best, be it a cheap and cheerful one or a technology-stuffed vacuum in the 1000s of dollars.