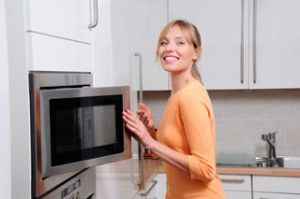 As Australian households prove their dependence on microwaves, it appears value for money is the most important attribute to consumers when they're purchasing a new, additional or replacement unit. Based on research commissioned by Canstar Blue, Australians who own a microwave (96%) rate the key attributes in the following order:
Value for money
Functionality/Features
Brand and Energy Efficiency
Design/Aesthetics
Interestingly, value for money had less influence on a Gen Y's purchase decision (28%), as opposed to Baby Boomers (35%) and Gen X's (38%). When it comes to functionality and features, Baby Boomers place the most emphasis on this criteria (34%), then Gen X (25%) and Gen Y (22%).
These results are based on a representative sample of 2,428 Australians who have a microwave in their household and were surveyed by Colmar Brunton in 2013.