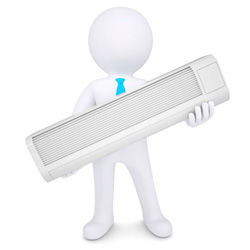 When it comes to selecting and purchasing a new air conditioner, it seems that substance wins over style. Based on research commissioned by Canstar Blue, Australians who own an air conditioner rate the key attributes in the following order:
Energy efficiency
Value for money
Functionality / Features
Brand
Design / Aesthetics
For men, the #1 driver is value for money (25%), followed closely by energy efficiency (24%) and then functionality / features (21%). However for women, it's more about energy efficiency (27%), followed by value for money (19%) and functionality / features (18%). Interestingly, more men (83%) than women (73%) claim to be involved in the decision making process for a new air conditioning system.
These results are based on a representative sample of 1,920 Australians who have an air conditioner in their household and were surveyed by  Colmar Brunton in 2013.