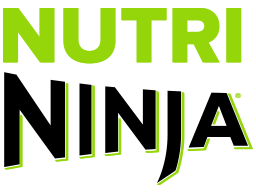 Australians are famous for their outdoor lifestyle and healthy eating – and food blenders are helping many of us to maintain and improve that way of life.
Blenders have evolved dramatically compared with the clunky, old and tired kitchen benchtop appliances of a few years ago. Now they're designed to blast, pulverise and extract maximum goodness from your fruits and vegetables in effortless fashion.
And with more and retailers stocking them, a war price is breaking out. So which brand is winning? This year, our survey of 1,000 consumers – who have purchased a new blender in the last two years – found Nutri Ninja to be the highest rated for overall customer satisfaction. So we asked a spokesperson about Ninja and how it's different to its rivals.
Q) It's been less than a year since Ninja was launched in Australian retail stores. Can you tell us what makes Ninja stand out from the crowd? How does it differ to other blenders?  
A) Nutri Ninja has a range of blenders with advanced Auto IQ technology, one-touch intelligence. Auto-IQ Technology features timed, intelligent blending programs that do the work for you, no guesswork required. The Auto-IQ Technology combined with Pro Extractor Blades and Ninja power, break down whole foods, ice and seeds for nutrient and vitamin extraction in the Nutri Ninja Cups. The Nutri Ninja range of blenders stand out from the crowd through their improved technology and plenty of smart features.
Q) We found performance to be the greatest driver of customer satisfaction. What is your experience of what consumers want from their blenders and has this changed over time?
A) Consumers have become more sophisticated in their taste and product knowledge. Consumers now research online to find product reviews and share stories through social media and WOM so that they are more aware prior to purchase. This has led consumers to look for better technology with machines that deliver on performance and they are more likely to trade up to machines with more advanced features
Q) With blenders becoming more and more powerful, what do you predict the future to hold? Are there any new trends or innovations in the industry you can tell us about?
A) Nutri Ninja are working hard to deliver the next generation of Auto IQ Technology. We look forward to introducing new advanced models of Nutri Ninja into the market as soon as they are available.
Other articles you might like
Ninja winning Aussie blender wars