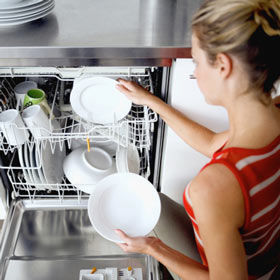 When something has outlived its usefulness, sometimes it's best to start fresh – especially the case when it comes to kitchen appliances. If your dishwasher is no longer up to scratch, you're not alone.
In our recent survey of Australians who had recently purchased a new dishwasher, we asked 'Why did you replace your machine?' The predominant reason was pretty simple: because it broke. Here are the full results:
| | |
| --- | --- |
| Reason for replacing dishwasher | % who agreed |
| It broke down | 35% |
| I moved house | 21% |
| I renovated my house | 13% |
| It stopped cleaning effectively | 12% |
| It was not energy efficient | 6% |
| It was not water efficient | 6% |
Most Australians expect their dishwasher to have a lifespan of eight or more years, and a majority of respondents (nearly three in five) purchased in the last one to three years. Hopefully none of these problems arise again in the next seven or so years for these customers!
We found some more interesting facts in our survey. For example roughly half of our respondents see dishwashers as a luxury item, with the (arguably) less affluent Generation Y demographic being most likely to view this appliance as such (64% agreement rate).
That said, dishwasher owners are still willing to get their hands dirty. Only one in five respondents couldn't remember the last time they had washed dishes by hand.
For more information about our research, see our latest dishwasher customer satisfaction ratings.