They've been around for literally hundreds of years, from heavy-duty iron versions warmed over fires to the modern-day swanky cordless variety. But could we be seeing the end of the humble household kettle?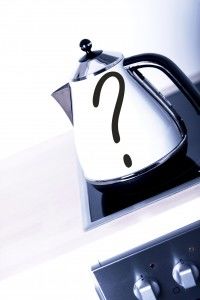 Recent Canstar Blue research into coffee machines revealed some interesting facts about Aussies' coffee-drinking habits, and just how much the European affinity for coffee has infiltrated our way of life.
Perhaps the most interesting revelation from this latest data is the proportion of coffee machine owners who say their appliance has actually replaced the kettle in their home – a whopping 35%, a rise of 17% on last year's figures.
Victorians, it seems, are most likely to ditch the kettle, with 40% of those filling out the survey saying they've replaced theirs with a coffee machine, up 24% on the previous year.
It's the youngsters that are leading the move away from the bog-standard water heater, not too surprisingly, with 45% of Gen Y and 44% of Gen X saying they've made the switch, while only 25% of Baby Boomers have done the same.
Not only was the average spend on an espresso machine among our survey respondents a substantial $296 (although South Australians spent a much heftier $367!), but close to one in four got plenty of mileage from their purchase by using theirs twice a day or more.
While plenty of us know what we're doing when it comes to our coffee machines – with 87% saying they've learnt how to use the appliance properly, either with a lesson or by consulting the manual – only 56% actually prefer the coffee they produce with their machine to one prepared for them in a café.
When it comes to getting value for money, it seems people are determined not to let the apparatus sit idle – 47% of those who had a machine said that both they and their partner used it, while only 2% admitted to using the device less than once a month.
And in the battle of the sexes it seems that, historically, Aussie men might be slightly more discerning when it comes down to their coffee-making equipment – in 2012's research, Canstar Blue discovered that 28% splashed out more than $1,000 on theirs, compared to just 16% of women.
How does that sound – $1,000: the 'going rate' for a new kettle in the Aussie kitchen.
What about you? Have you replaced your kitchen kettle with a coffee machine, or does the idea seem ridiculous?